Unboxing - M-Audio Studiophile AV 40 speakers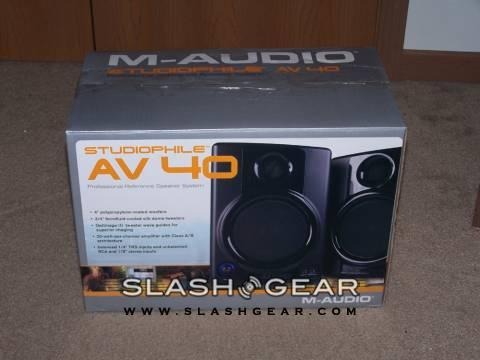 I don't think it'll be long before the FedEx guy and I are on a first name basis. Today he brought me two more packages filled with goodies. The first of the two contains a pair of sweet speakers from M-Audio.
The Studiophile AV 40 speakers aren't just your average desktop speakers. These are actually built using the same innards as professional studio monitors, so you can bet they are going to sound awesome.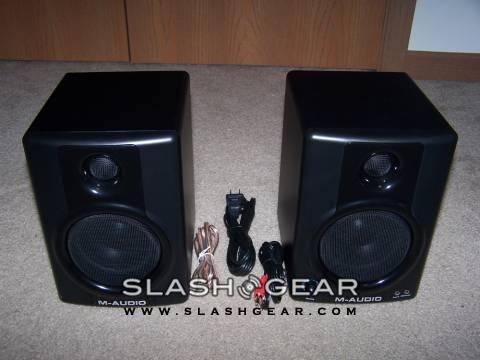 I've never been much of an audiophile, though growing up in a family of musicians, so I have a pretty decent ear for audio equipment. Expect a full review sometime in the near future.