Umazone UMA-ISO automatically mounts your DVD images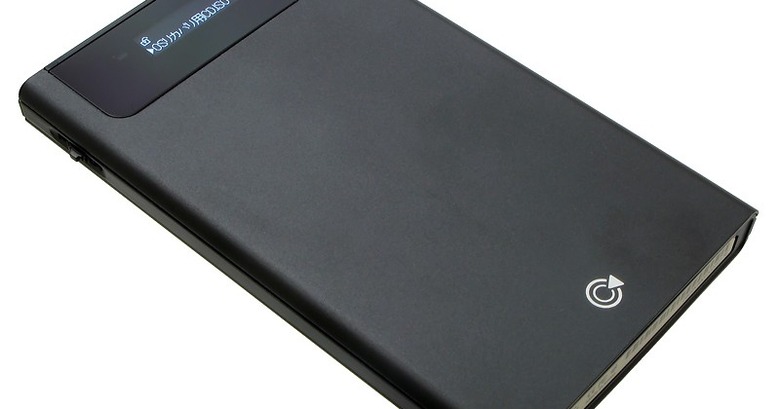 Japanese accessory manufacturer Umazone have outdone themselves with a hard-drive caddy that will likely strike a chord with anyone doing regular software installs.  The Umazone UMA-ISO looks like a regular 2.5-inch HDD drive enclosure; however it also has a small display and, on the side, a jog wheel, which can be used to flick through ISO CD and DVD images stored on the drive inside.  Once selected, plugging the UMA-ISO into a host computer is pretty much the same as dropping the original disc into a CD/DVD drive.
Connectivity is via USB 2.0 and eSATA, and it can also be set to show up as a regular external drive for copying over those ISOs (and other data) in the first place.  It looks to be reasonably compact, too, only a little longer than the 2.5-inch drive it contains.
In the negative column right now are a frustrating limitation to XP, Vista and Windows 7 and the fact that it costs 9,980 yen ($112) without a drive inside.  Still, if you admin plenty of Windows machines and you're sick and tired of carrying around a bag full of installation discs, the UMA-ISO is still likely to appeal.
[via Akihabara]