UltraTuner for Android launches to keep your guitar in tune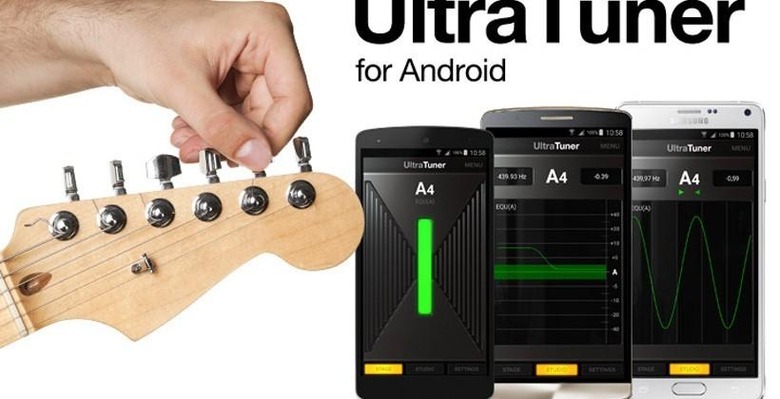 The UltraTuner app for Android users is now available to download. The app is designed to make it easy to keep your guitar tuned using an app that runs on your smartphone rather than having to keep a dedicated tuner with you. This app is already available for iOS users. The app promises to be very precise and supports all audio interfaces for Android devices including iRig 2 and iRig HD-A.
IK Multimedia is the company behind the app and it promises fast note detection engine that is able to give accuracy to +/- 1/100 of a cent. That means that the app can deliver precision tuning and calibration for guitars to analog synthesizers and more.
IK says that the app is more accurate for tuning than mechanical strobe tuners. The app has a special mode for live stage performance that makes it easy to see from a distance. The menu of the app allows musicians to quickly calibrate the A note to any custom value.
That custom value can range from 430 to 530 Hz. The temperament type can also be changed to Equal, Pythagorean, Just Major, 1/4 Comma Mean Tone, and more. UltraTuner for Android is on Google Play for $4.99. It requires Android 4.1 or higher to operate.
SOURCE: IK Multimedia