Ultrabook-MacBook Air clone hybrids spotted in China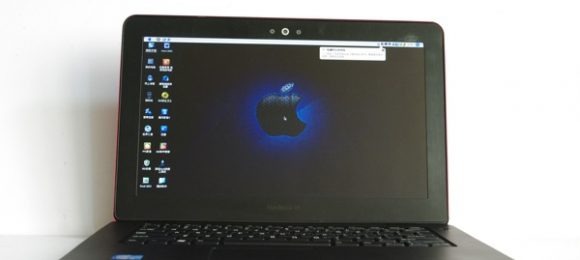 Ultrabooks are finally starting to take hold in the PC market, while the original MacBook Air remains as popular as ever. What's an unscrupulous Shenzhen manufacturer to do? Make the best of both worlds, obviously. The knock-off havens in China have recently started spouting models that look uncannily like modern ultrabooks, even down to Intel Core i3 processors – but the distributors still couldn't resist grabbing a community-made Windows skin and making the software look like OS X.
Interestingly, the computers seem to be running Windows XP service pack 3, though that's not all that surprising. Older versions of Windows are much easier to pirate, and much more readily available. The rest of the specifications are downright acceptable: 2GB of RAM, integrated Intel graphics, a 13-inch 1366x768 screen and even a SIM card slot for mobile broadband. If it weren't for the pokey hard drive and a slightly thicker body, the magnesium allow shell might even fool the casual observer into thinking they were getting an ultrabook.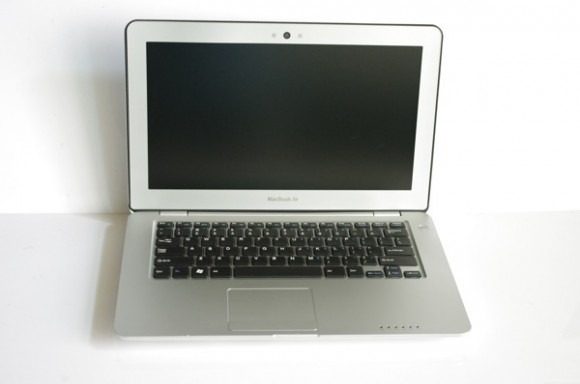 The unbranded knockoff comes in an Air-aping silver, matte black and a red-on-black combination model. Performance is reportedly pretty comparable to similarly equipped notebooks from the likes of Lenovo. There's no word on price, but then we wouldn't recommend picking one up anyway – much better to get a budget model from a more trusted manufacturer than roll the dice on a no-name copy.
[via liliputing]