Ultimate Ears MEGABLAST puts Alexa into 16hr cordless speaker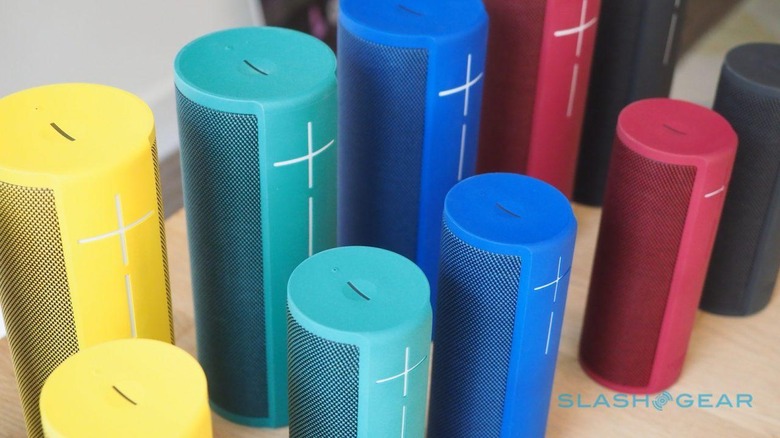 For many, Ultimate Ears has been the go-to for portable Bluetooth speakers; now, the company is making Amazon Alexa its go-to assistant. Announced today, the Ultimate Ears MEGABLAST and BLAST give UE's speakers a smart upgrade, adding WiFi to the Bluetooth. Meanwhile, though they may not be the first battery-powered Alexa speakers on the market, they do last a lot longer than the rest.
The MEGABLAST is the larger of the two, and it packs a correspondingly larger battery. UE says it should last for up to sixteen hours on a single charge; when that's finished, you can recharge the speaker by sitting it on the optional POWER UP dock.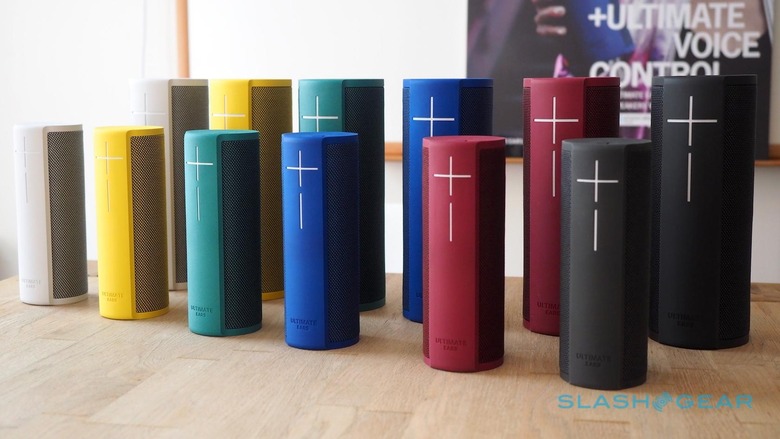 Inside the rubbery casing there are two 25mm tweeters and two 55mm active drivers, as well as two 85mm/50mm passive radiators. Altogether, they offer 360-degree sound around the speaker, and promise to be 40-percent louder than the Ultimate Ears MEGABOOM.
It's not just marketing, either. These are some seriously loud speakers – louder, indoors, than you could probably get away with before prompting complaints from the neighbors. Volume control is via the large plus and minus buttons on the front, or of course you can ask Alexa to change the volume.
The smaller BLAST follows in the footsteps of the old BOOM, with two 35mm active drivers and two 81mm/39mm passive radiators. It's not as loud as its bigger sibling, and neither does the battery last as long: Ultimate Ears is saying up to 12 hours of use. It still works with the optional POWER UP dock, though.
Three microphones have been added, around the upper edge of the MEGABLAST and BLAST. They use beam-forming to pick up the voice of whoever is talking, using the company's homegrown DSP, even if they're across a room or garden. Alexa currently supports spoken access to Amazon Music, iHeartRadio, and TuneIn; UE tells me that it expects to add Pandora and Deezer support in the coming months. No word on Spotify at this stage, though as both speakers also work for regular Bluetooth streaming you can play back any source you choose from your phone or laptop.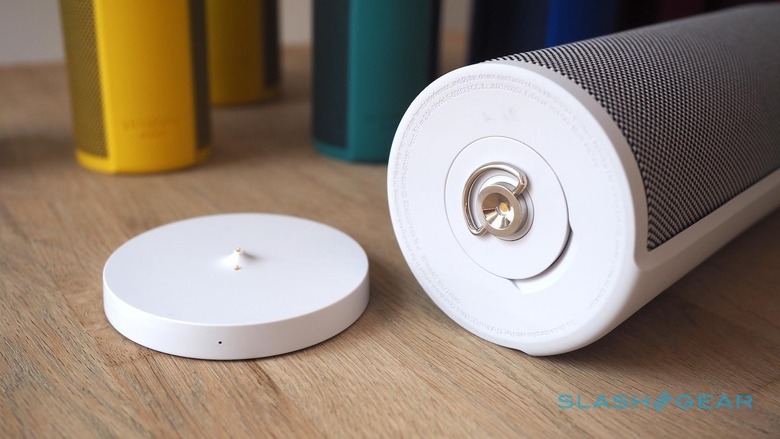 On the software side, there's a new app and Ultimate Ears has added support for wireless firmware updates. As long as the battery is at least 20-percent charged, it'll be able to update itself automatically. Multiple BLAST and MEGABLAST speakers can be joined together for simultaneous playback, but there's no way to mix UE's Bluetooth-only models – which remain on sale – and these two new speakers.
There are also a few gaps compared to what Amazon's Echo models offer. Right now, you don't get multi-room playback, which was recently added to the Echo, and nor does do they support the "arbitration" which allows only the closest Echo to you to respond. I'm told that they're both in the pipeline, however.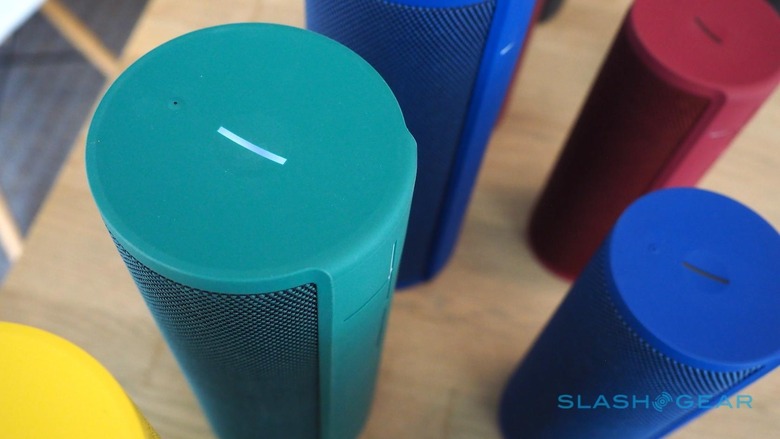 Six colors will be offered – graphite black, blizzard white, blue steel, merlot red, mojito green, and lemonade yellow – though the US won't be getting the green or yellow models. Whichever you pick, they're IP67 rated for dust and water. They'll handle immersion in up to three feet of water for up to 30 minutes.
Preorders kick off today, with the BLAST priced at $229.99 and the MEGABLAST at $299.99. The POWER UP charging station will be $39.99; T-Mobile, Verizon, and AT&T will offer a bundle with the BLAST and POWER UP, too, with a $10 saving versus buying them individually. Meanwhile there's also a three month Amazon Music Unlimited trial subscription thrown in with either speaker if bought before January 23 next year.