UK police discover 3-D gun printing factory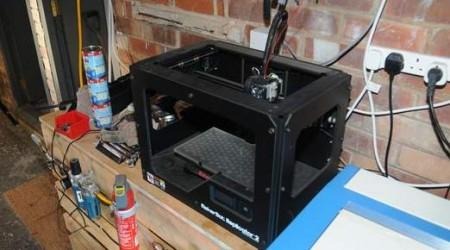 Police officers in Manchester conducted a raid recently on what they call the first 3-D printed gun factory. During the raid, officers discovered a 3-D printer they believe criminals were using to try and make a 3-D printed gun. The raid was conducted Thursday and the officers seized the printer and other components they believe was being used in the manufacture of firearms.
The raid was conducted as part of an operation targeting organized criminal gangs within Manchester. 3-D printed weapon components were seized including a trigger assembly and a magazine the officers believe is capable of holding bullets. Both of those components are believed to have been made using the 3-D printer.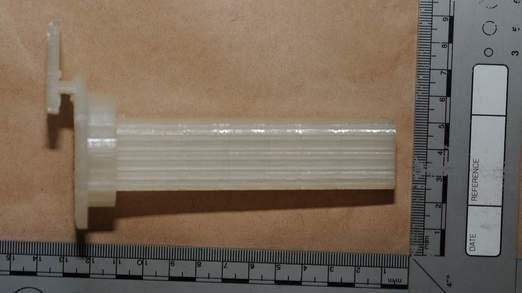 Detective Inspector Chris Mossop, of Greater Manchester Police, told Sky News:
If what we have seized is proven to be viable components capable of constructing a genuine firearm, then it demonstrates that organised crime groups are acquiring technology that can be bought on the high street to produce the next generation of weapons.
Police officers fear that since the 3-D printed weapons are plastic they will be able to avoid x-ray detection making them easy to conceal and smuggle. The raid also netted about £330,000 in drugs, £25000 in cash, high-powered air rifles, a BB gun, a taser, a baton, and 7 cars.
Manchester police didn't specify what 3-D printer was being used, but images appear to show a MakerBot Replicator. There have been several 3-D printed guns produced that were able to fire a limited number of shots. One of the most famous 3-D printed guns was called the Liberator and it only managed a few shots before exploding. Another 3-D printed weapon was able to fire eight shots before the barrel of the weapon needed to be replaced.
SOURCE: Sky