UK firm brazenly debuts iTablet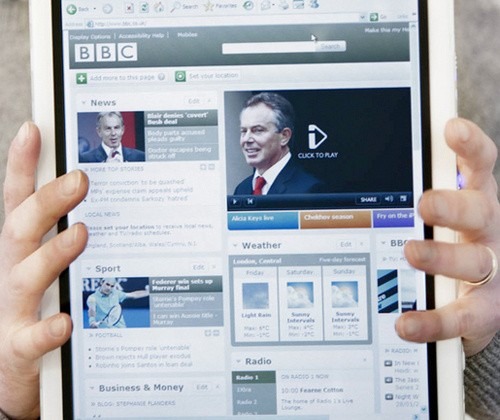 I bet a vein is pulsing on the forehead of Steve Jobs right now in Cupertino. Sure, he and Apple decided to call the long anticipated tablet launched this month the iPad rather than the iTablet, which had been rumored. I would be surprised if Apple doesn't take offence to the new X2 tablet that has been unveiled.Update: Several people have pointed out that this appears to be a rebadge of the AMtek T200 iTablet, first spotted back at CeBITin 2007.  Check out our hands-on here.
X2 has dropped the iTablet on the world running Windows 7 and an Intel 1.6GHz processor. The thing will be offered in two screen sizes including 10.2-inches and 12.1-inches. Both screen sizes are 35mm thick, which is more than twice the svelte iPad's 13.4mm girth.
That extra thickness does allows the iTablet to cram in a 250GB, presumably HDD, storage device. Other features include Bluetooth, 3G connectivity, three USB ports, and HDMI output. X2 also integrates a 1.3MP webcam, which the iPad is lacking. Pricing is unknown and I can't help but wonder how long the iTablet name will last before Apple legal unleashes the legal ninjas. I would imagine that Apple went ahead and trademarked the iTablet moniker as well, but I could be wrong.
[via Pocket-lint]