UFO Surge Protector saves space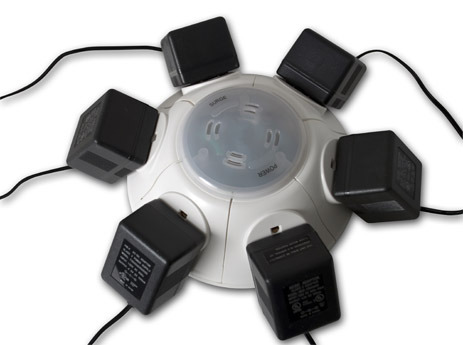 I have a huge, bulky and officially useless surge protector sitting in my room. Sure there are lots of plug-ins but when you have several fat AC adapters space cramps up quick. I always thought there should be a way to solve that problem but I'm too lazy to think up ideas.
Luckily, ezGear wasn't. The ezSpace UFO flying saucer protector is so simple in thought and design it puts me to shame. Its circular shape allows for easy access to any size adapter and comes in four and six plug versions. You could even buy a wall mounted one!
These handy little things will start shipping in January so you should get an order in. I think I could use about five of these up pretty quickly in my house.
Flying Saucer Surge Protector Keeps All Plugs Separate [via Gizmodo]