UD Replicas Iron Man 2 Mark V Suitcase Motorcycle Suit Hits Pre-Order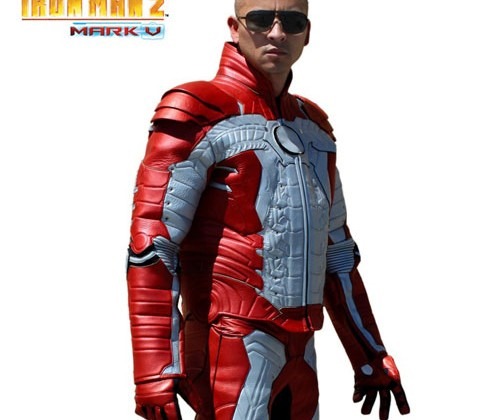 UD Replicas has announced that its Iron Man 2 leather motorcycle suit is now available to pre-order. The suit is a full replica of the Mark V Suitcase Suit from the film.
The suit has a jacket, pants, gloves and boots. The details of the suit are made to look like the movie suit in form-molded leather. The suit is made in candy apple red with a translucent pearl metallic finish. The suit also has CE approved body armor inside.
Pre-orders for the suit started on July 1 and will be taken through September 25 with suits expected to be delivered in Q1 2011. The full suit sells for $1099 and takes several days to build.