Ubuntu Phone delayed again to next year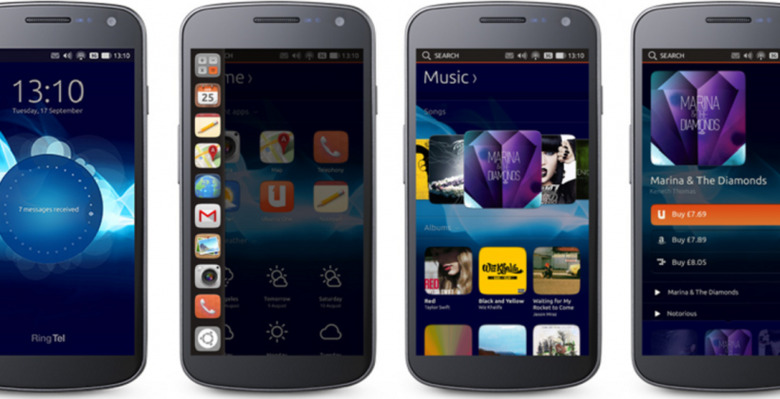 It seems that Samsung isn't the only one experiencing delays in getting a new player in the mobile market out of the woodwork. Canonical, the commercial company behind the open source Linux-based Ubuntu OS has been quoted to have said that its much-hyped Ubuntu Phone won't be announced until early 2015. And that's just the announcement of the availability and not the availability itself, which can, of course, be delayed repeatedly, as Samsung's dance with its own Tizen OS has proven.
Unlike Samsung, Canonical doesn't have the resources nor the experience to hit it big in the mobile market on its first attempt. It is, therefore, relying a lot on partners on the hardware side to make its Ubuntu Phone dream a reality. In February, the company announced that it has struck up a deal with China's Meizu and Spain's bq to ship Ubuntu Phones in their respective regions by late 2014. But major device announcements from the two manufacturers have come and gone, and the Ubuntu Phone remains a prototype. The Meizu MX4 Pro, which was rumored to be the one to bear Ubuntu on the smartphone, also remained untouched.
So what's the holdup? According to some rumors, Canonical's hardware partner seems to have lost interest in the whole prospect. It is risky business as always, considering how Ubuntu, though highly popular in the Linux crowd, is even less tested than Tizen on mobile devices. At least Tizen, from the ground up, was designed for embedded and mobile systems and is already installed on Samsung's smartwatches. Of course, Canonical maintains that Meizu and bq are still game.
One reason that Cristian Parrino, Canoical VP of mobile, puts out is timing. Not only is Ubuntu for phones continuously being refined, supply chain schedules have also pushed back the timetable by a few months. This last part is interesting, hinting that the first Ubuntu Phones might not simply be repurposed existing devices from Meizu and bq but completely brand new ones.
So the "official" word is that the announcement will come early 2015, which gives Canonical a wide breathing space. Some, however, are expecting bq to make a grand announcement by February.
VIA: PCWorld