Ubisoft is launching its own subscription service called Uplay+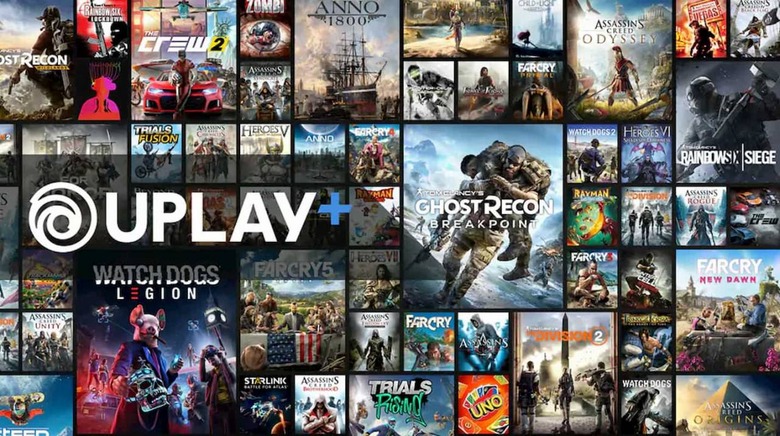 One of the most surprising things to come out of Ubisoft's E3 show is news that the company is gearing up to launch its own subscription gaming service. With Uplay+, as its called, users will have access to more than 100 Ubisoft PC games spanning its various franchises. Essentially, Ubisoft is following the lead of companies like EA and Microsoft here, which already offer subscription services of their own.
Uplay+ will run $14.99 per month, which grants access not only to Ubisoft's games, but also premium edition content and DLC. So, if you've yet to play a game like Assassin's Creed Odyssey, you'll be able to join Uplay+ and play through the game and whatever DLC happens to be available for it.
On top of all that, you'll also get access to new games as they're released, and a subscription to Uplay+ automatically gets you into whatever pre-launch betas and early access programs Ubisoft holds for its upcoming games. Ubisoft says that to start, subscribers will get access to the Ghost Recon Breakpoint beta on September 5th, followed by early access to the game on October 1st.
The games you get through Uplay+ are downloaded to your machine, and Ubisoft says that you'll be able to play "offline-enabled games" without needing to connect to the internet first. Like most subscription services out there, you can cancel Uplay+ at any time, with Ubisoft confirming that your progress across the Uplay+ library will be preserved if you ever decide you want to subscribe again.
Uplay+ isn't quite ready for prime time yet, as the service isn't launching until September 3rd. Registration is open now, and those who sign up for the service between today and August 15th will be able to play games through Uplay+ for free from launch until September 30th. With plenty of competing services out there, it'll be interesting to see if Uplay+ sinks or swims, so stay tuned for more.