Ubisoft: Assassin's Creed on the Wii U? Not gonna happen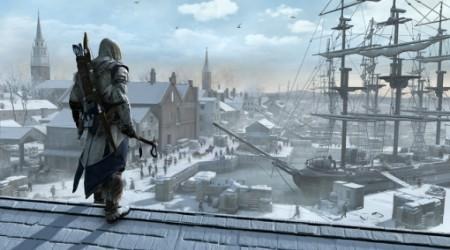 The hits keep coming for Nintendo, but not how they'd like them to. Ubisoft is now saying they will no longer support M-rated games (mature) on the Wii platform. Though Wii is a family-first platform, the absence of titles like Assassin's Creed or Watch Dogs is likely to turn many customers away, perhaps for good.
In an interview with Game Informer, Ubisoft CEO Yves Guillemot said the reason for this move away from Wii was simple: the games don't move off the shelf. It's very simple. "What we see is that Nintendo customers don't buy Assassin's Creed. Last year, we sold in very small numbers" he said. A planned Watch Dogs title is still incoming for the Wii, but Guillermot said it will be the first and only M-rated title from Ubisoft for the platform.
It's easy to damn the Wii for selling poorly in just about every category, because it seems to, but Guillermot would counter that. "What we see is that [Wii U owners] are very interested in Just Dance, very interested by other kinds of games" said Guillermot, suggesting the move away from M-rated isn't necessarily a move away from Wii. He siad Ubisoft will focus on those types of games consumers are interested in for Wii.
Still, we wonder just how long that will last. As the Nintendo Wii sees a basement-dwelling standing in the exceedingly tough console market, we're left to wonder what threshold game Developers are willing to accept for sales of games. Though Ubisoft isn't dismissing the platform entirely, it's clear they are drawing lines in the sand for development of new titles.
Source: Game Informer
Via: Ars Technica