UberRUSH launches local deliveries in NYC, SF, Chicago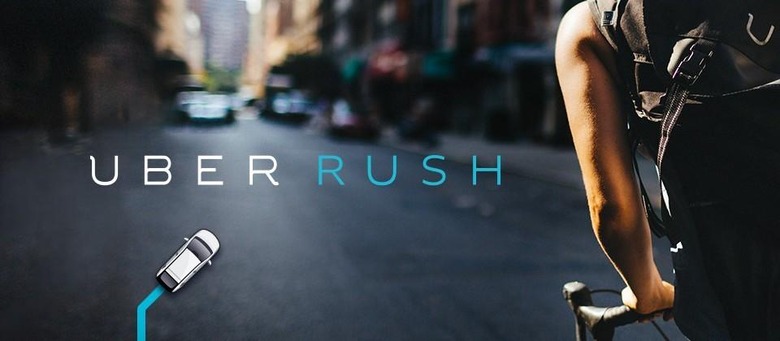 Following a limited test program in New York City back in April, ride-sharing company Uber has officially rolled out its on-demand, local delivery service, dubbed UberRUSH. Available starting now in San Francisco, Chicago, and New York, UberRUSH uses couriers to deliver local products at customers' request, much like Amazon's Prime Now and Postmates. Deliveries in New York will continue to be made by bicycle couriers, while driver will be handling those in Chicago, and San Francisco will have the option for either.
UberRUSH is meant to be utilized for items that need to be delivered as quickly as possible, when there's no time (or users just don't want) to go out. This includes things like groceries, home supplies, or even take-out food for lunch.
Uber says that local merchants can easily add UberRUSH as a delivery option once they sign up, and Uber has partnered with e-commerce platforms like ChowNow, Shopify, and Clover to integrate the new service. The company says there are already "hundreds" of small businesses signed up and ready to take advantage of UberRUSH.
It seems that the on-demand, local delivery service market is quickly heating up, and is likely to only get more crowded going forward. Unfortunately for Uber users, there's no word yet on when UberRUSH might be offered in other cities
SOURCE Uber