UberRUSH API opens up to all developers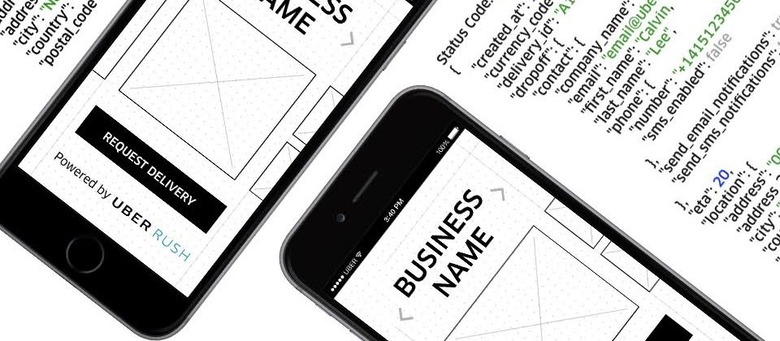 Uber has announced that its UberRUSH API is now available to everyone, not just the select partners it was originally open to. The API has already been used in partnership with Google Express, Nordstrom, 1800flowers, and others, but now anyone can take advantage of the service. Existing businesses can use the UberRUSH API to add on-demand delivery to business and more.
By opening up the UberRUSH API, any company can use Uber's mass of drivers, though they have to be located in New York, Chicago, or San Francisco where service is currently available. Uber gave some examples of the kind of companies taking advantage of UberRUSH, including a Chicago dry cleaning business, restaurants offering on-demand food, and others.
The video above shows a usage scenario in which a restaurant's app using the UberRUSH API allows customers to place an order for food, and that order appears on the restaurant's side, with an UberRUSH car automatically being ordered to come pick it up and take it to the customer. The system works in similar ways for other companies, depending on how they've decided to utilize it.
Uber plans to host workshops in the cities where UberRUSH is available during the week of June 27, helping developers and others get a start on using its API. Developers will also get a chance to show off their integrations for it, and will get a chance to earn credits and have their ideas featured on the Uber blog, says the company.
SOURCE: Uber