UberEVENTS lets hosts send guest passes to invitees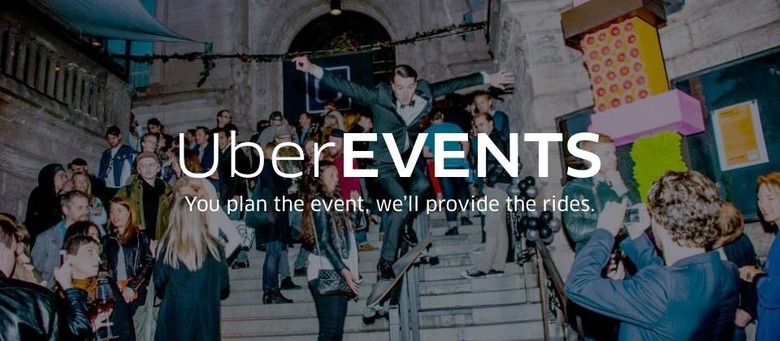 Uber has introduced the beta for what sounds to be a promising new feature for users: uberEVENTS, a program under which event throwers can arrange transportation for the people coming to their events. Right now the feature is only available for Uber for Business users and some riders, but in the coming weeks the ridesharing service will begin to expand the service by launching across New York City. When it will roll out to all users isn't clear.
Uber announced the new service late last week. Says Uber, the service is intended to make it easy to ensure guests all have a reliable way to get both to and from whatever the planned event is. On the host's end of things, as you can see in the screenshot below, users can create an event and will get guest passes in the mail.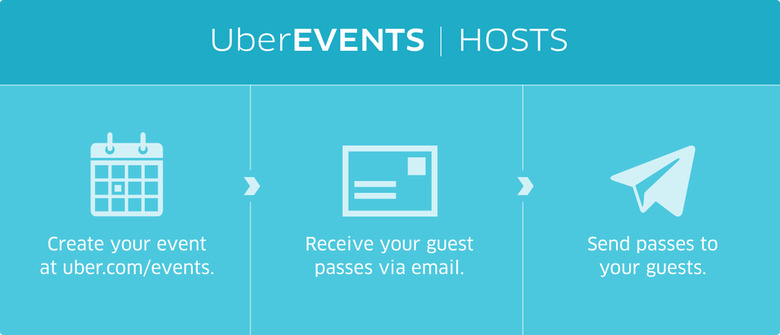 Guests, assuming they use Uber, will get the code from the host and will then enter it into the app when it is time to leave. He or she will then request a car the same as usual, which will show up and take them to the event.
Hosts can set the max value for each guest pass for the rides — or, alternatively, the max number of rides the pass will cover. The riders should enter the pass code under the "Promotions" section of the app.
SOURCE: Uber