Uber tries out on-demand ice cream trucks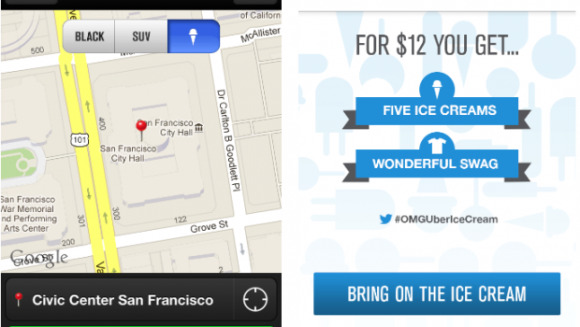 My life experiences tell me that ice cream truck drivers are sadistic, mean folks. At least, the ice cream truck driver in my neighborhood fills that bill. He drives 80 miles an hour through my neighborhood with strings of kids chasing the truck, and then only stops on one street. If you live in one of the seven tests cities, Uber will let you order up ice cream truck whenever you need one using its app, no chasing required.
Typically, Uber lets you order up things like a town car, a hybrid, or an SUV to come pick you up and take you where you need to go. The company is experimenting with allowing people in one of seven test cities to order up an ice cream truck to come by and give them a cool and tasty snack. The seven cities include San Francisco, New York, Seattle, Chicago, Boston, Washington, and Toronto.
The ice cream trucks will be available from 11 AM to 7 PM in New York and from noon until 6 PM and other cities. To order the truck up, the user simply needs to press the ice cream cone icon on the app, choose their location, and submit the request. After the request is submitted the user gets an estimated time of arrival. You do have to buy ice cream in bundles though. In New York, five ice creams will cost you $12.
[via CNET]