Uber teams with Spotify for a more personalized ride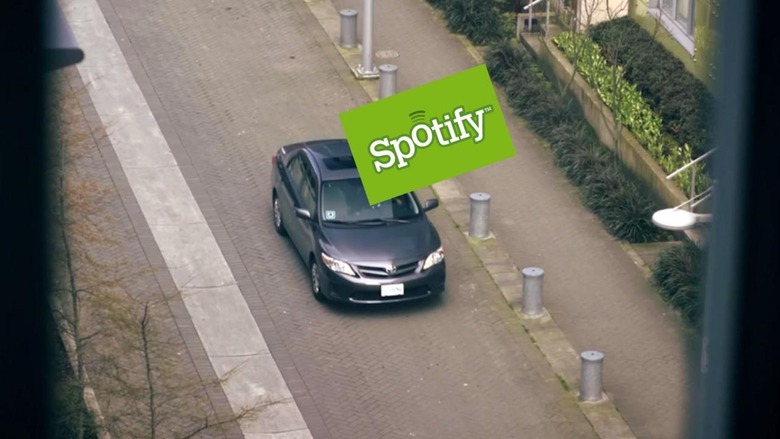 The next time you oder an Uber to pick you up from the movies, you might also be hearing your favorite tunes playing inside when it arrives. Spotify-enabled Uber cars are being sent out into the wild now, connecting you with your Spotify playlists and music of all kinds from within the Uber app. This system works thanks to a business team-up between Spotify and Uber that's taking place right this minute. All you need is to be subscribed to Spotify and call up an Uber to make it happen.
Once your ride arrives playing your Spotify music, you'll be able to change the track playing at any time. Both the Spotify and Uber apps will be connected, and your own music and playlists will be available at all times. Uber will also be releasing "curated Uber playlists" in the near future to bump up your car-friendly tunes collection.
This release is rolling out with a series of special events in London, Los Angeles, Mexico City, Nashville, New York, San Francisco, Singapore, Stockholm, Sydney, and Toronto. At these events will be participating music artists Andrew W.K., The Sam Willows, Ximena Sariñana, Ansiktet, Professor Green, Diplo, Matt and Kim, Ricki Lee, Kevin Drew, and Jake Owen.
These events will be taking place on November 21st and will include artist ride-alongs as well as "exclusive live sessions" in five of the listed 10 cities.
Integration will start rolling out on November 21st on iOS. According to Uber, there will also be an Android update at that time, but it'll be with a "limited feature set."