Uber Surge Drop alerts when regular rates resume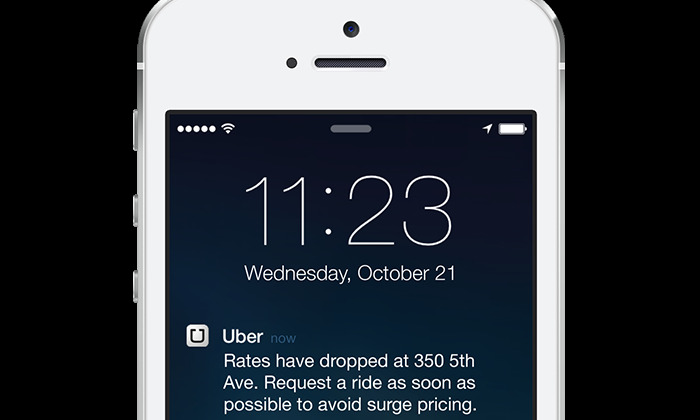 Uber will now alert would-be users looking for a ride when "surge" pricing – the higher fare rate triggered when demand rises – is over, in an update to the iPhone app. The new Surge Drop feature will optionally send out a push-notification when rates return to normal, if it happens within 30 minutes of trying to book a car.
As before, the app shows the increased rate of surge pricing, but now adds a "Notify me if surge ends" button. Tapping that, and should the fares drop within thirty minutes for that location, Uber will ping out a notification.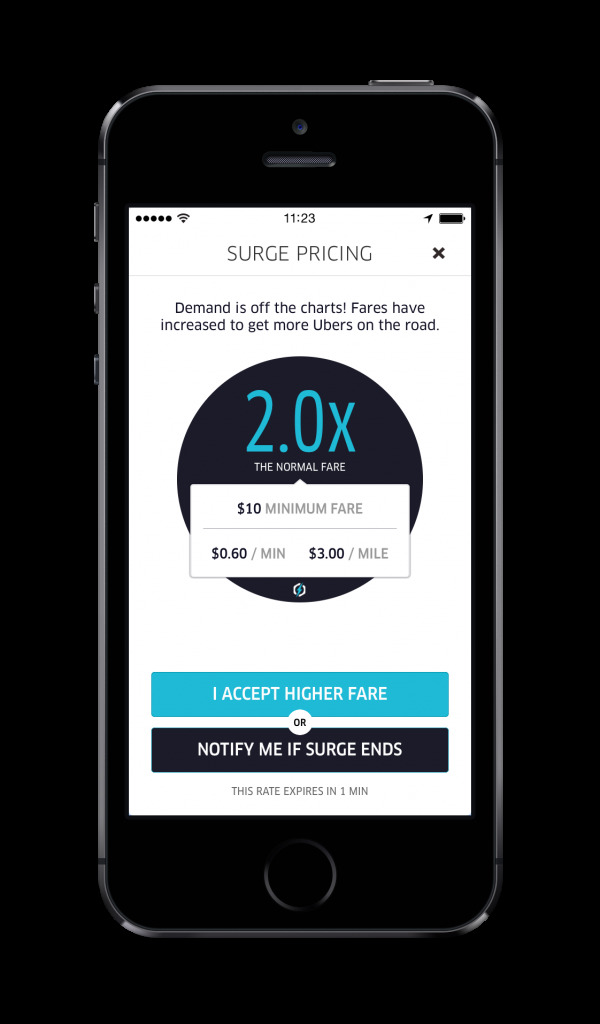 Uber says Surge Drop should be working in most cities it offers service in by the end of this week. Right now you'll need the latest version of the iPhone app in order to use it; there's no timeline for a similar update to the Android version of the Uber app.
Surge pricing is how Uber manages demand and supply with its drivers, kicking in more expensive tariffs when there are higher numbers of people wanting a ride, in the hope of luring more drivers out onto the roads. It's been a source of criticism for the company in the past, particularly around periods like New Year, when rates have leapt to many times their regular level.