Uber says they'll invest in better background checks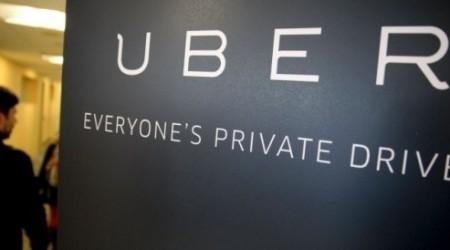 Fun fact: Uber drivers don't pass a rigorous background check before picking you up and (hopefully) dropping you off at your desired location. Seems a bit off that Uber doesn't thoroughly vet their drivers, right? The company is pretty fastidious about what car you have and your driving record, but as for what crimes you might have been convicted of in the past — they're not so worried. In China, Uber CEO Travis Kalanick said his company would start checking the background of those working for his service in an attempt to better protect passengers.
Speaking to press after announcing a deal with Chinese search company Baidu, Kalanick said "We can always invest more in safety and make sure we're bringing way more safety than taxis. I think we're already there, and the question is how much further can we go?"
Uber drivers do pass background checks, but they're not adequate. In Los Angeles, District Attorney Jackie Lacey sued Uber to provide better checks. According to the D.A.'s office, Uber allows too much wiggle room for spoofing the test.
Considering the array of troubles Uber has had with drivers, a more thorough screening is likely in order. The underlying problem with Uber's background checks is their position that they're simply a technology company, and not an employer.
The background checks likely work out just fine for any tech company, except that Uber puts people into personal contact with one another, sometimes with devastating results.
Source: The Wall Street Journal