Uber reveals deCarta mapping startup acquisition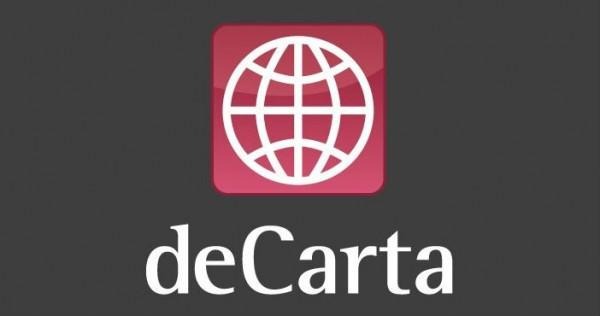 Uber has been busy rolling out little perks to riders and drivers, but behind the scenes it has been busy acquiring the startup mapping company deCarta. Word has it the deal will be closing some time later on this week, and with it Uber will score tech related to things like turn-by-turn navigation, mapping, and search. How much Uber paid for the startup service hasn't been revealed, but a spokesperson has said this business move will help it further fine-tune its offerings.
The information comes from the folks at Mashable, who say that an Uber spokesperson has confirmed the acquisition. The uses for the start-up's tech seem obvious — Uber is a company that revolves around a lot of cars and a lot of passengers using those cars to get around. Mapping technologies lie at the heart of that, and deCarta has been specializing in such tech for many years.
Said the spokesperson, in part:
With the acquisition of deCarta, we will continue to fine-tune our products and services that rely on maps –- for example UberPOOL, the way we compute ETAs, and others – and make the Uber experience even better for our users.
Uber has notoriously been avoidant when it comes to acquisitions, and the company's CEO has previously spoken about the matter, saying that it instead focuses on the product. Expansion (often forcefully so) has been the long-running theme when it comes to Uber's business model, but in more recent times we've seen increasing numbers of partnerships that help make the product more attractive.
SOURCE: Mashable