Uber Pet will make it easier to ride with animals starting October 16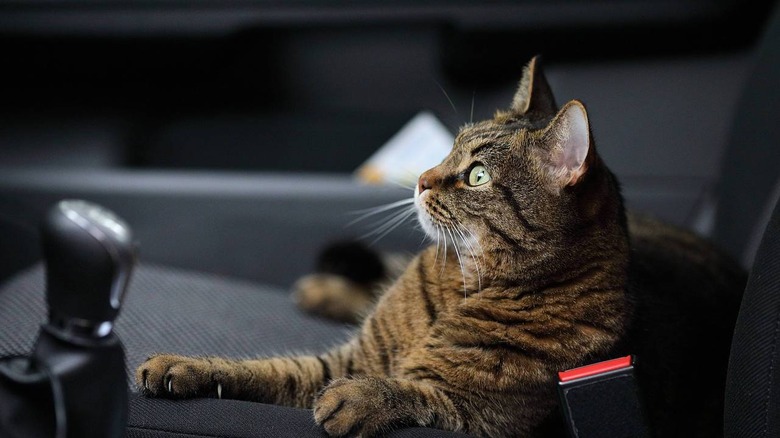 Uber is testing a new feature that'll make it easier for riders to summon pet-friendly cars in the US, the company has announced. Called Uber Pet, this feature has already been deployed in select international markets, making it easy for customers to indicate that they plan to bring a pet with them on the trip. The feature will go live later this month in a number of US cities, including Tampa Bay, Phoenix, Denver, and more.
Uber's current pet policy requires riders to message their driver ahead of time to make sure they're willing to accommodate the pet. Drivers are only required to accept service animals, meaning customers may find it hard to get a driver willing to take them and their cat to the nearest vet. Messaging in this manner makes it tricky to score a driver who'll let the animal in their car.
Uber Pet simplifies this entire process by adding a new 'pet' option to the order screen; by marking it, the rider automatically declares that there's a pet that'll be part of the trip. On the flip side, drivers can choose to automatically exclude ride requests that will include a pet, making things much easier for both people.
Uber Pet won't be free when it goes live in select US cities on October 16. Customers can expect to pay an extra $3 to $5 for the trip. This extra fee will help drivers cover the cost of potentially needing to stop and vacuum pet hair out of the car, for example, while offering an incentive for drivers to pick up these customers.
Uber users located in Tampa Bay, Phoenix, Austin, Denver, Philadelphia, Nashville, and the Minneapolis-St. Paul region will be able to use the feature starting on October 16. It's unclear how long it will take the company to introduce the feature is other US markets.