Uber nixes UberPOP in France after growing pressure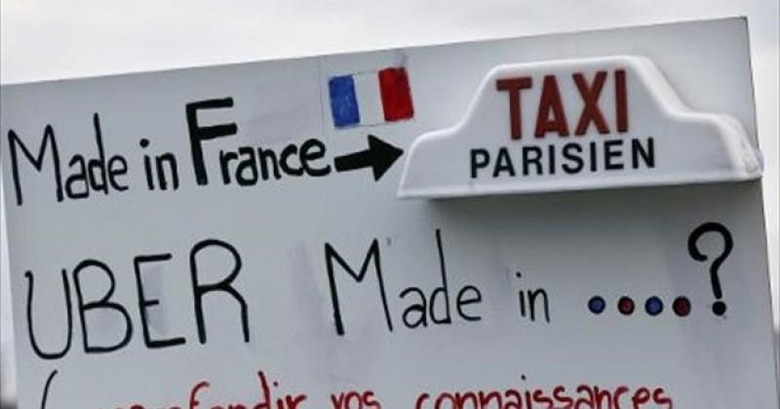 The pressure in France against Uber's UberPOP service reached explosive levels last month, resulting in violent protests and, among other things, a legal order for police to begin seizing Uber cars that were in violation of the ban. Uber still pushed back, though, and that rolled over into two of its executives being arrested. The protests and legal battles appear to have exceeded Uber's willingness to fight, as it announced today that it has ceased UberPOP in the nation.
Those who use Uber in France will no longer see the UberPOP option in the Uber app. The reason, says Uber, is that it does not want to pose even a "slight risk to drivers and passengers" using UberPOP. As we've previously reported, protesters had taken to throwing rocks at cars, setting tires on fire, and in some cases beating cars with metal pipes.
Uber blames the entire debacle on "a minority of individuals who are out of control", and so it calls its move to end UberPOP in France a "gesture of peace". The Constitutional Council will be making a decision about the service on September 30, and the ridesharing service says it will rely on whatever is decided.
Uber tosses in a little jab about the drivers, saying they were hit hard by this entire thing and that it is now making it the company's priority to "help them back on the road" in safer conditions quickly. Whether the service will ever return to France is yet to be seen.
SOURCE: Uber