Uber launches a standalone food delivery app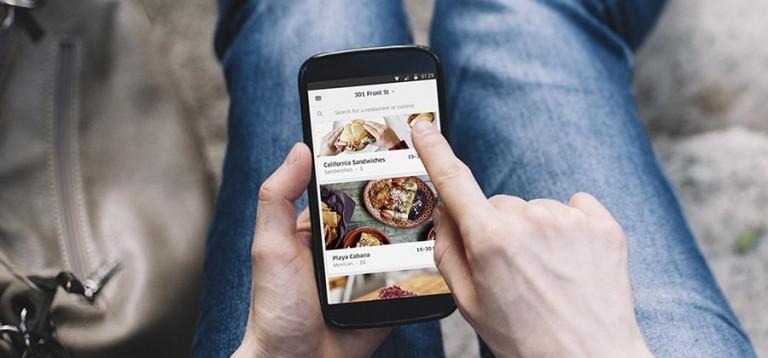 Uber has launched a dedicated app for its UberEATS service. With it, Android and iOS users are able to order food in Los Angeles, Chicago, and the few other cities where UberEATS is available using a standalone app separate from the car-ordering app. The app comes ahead of a bigger expansion Uber has planned for EATS, which includes rolling out service in Seattle, New York, Atlanta, Paris, and a few other cities.
UberEATS allows users in supported cities to order food from participating restaurants through the now-dedicated mobile app. Many restaurants are onboard with the service, and menus are available in-app showing which meals options are up for delivery. Upon placing an order, an Uber driver will pick it up and deliver it directly to your door, whether that's at home or the office.
The service has been live for about a year and a half, and is currently available in Toronto, Los Angeles, San Francisco, Houston, and Chicago. In the near future — Uber says "just around the corner" — UberEATs will also launch in Atlanta, Austin, Dallas, Melbourne, New York, Paris, Seattle, and Washington D.C. Exact launch dates weren't provided. As well, the service isn't necessarily available in all parts of a supported city, so fire up the app to see if delivery is possible to your neighborhood.
In a statement recently, Uber said:
We learned quickly that requesting a ride and ordering a meal are two very different experiences. They each deserve their own home. Now, with the standalone UberEATS app, you can find and order the food you love and follow along on your phone as it comes right to you.
Food delivery services are, unfortunately, a rarity in most parts of the U.S., making something like UberEATS a welcomed addition to the sharing economy. The launch of a standalone food delivery app likely hints big things about Uber's intentions for EATS — it is a relatively simple way for the company to get more people onboard with the Uber platform, and if someone uses the service to order their lunch, they may be more inclined to use it for a ride or two as well.
For now, most people are stuck with only pizza and Chinese takeout for their deliveries — once UberEATs rolls your way, however, you'll have the option of ordering from sit-down and higher quality eateries, both local and national, that you'd otherwise have to visit in person.
SOURCE: Uber Newsroom