Uber, iHeartRadio partner in NYC as privacy concerns continue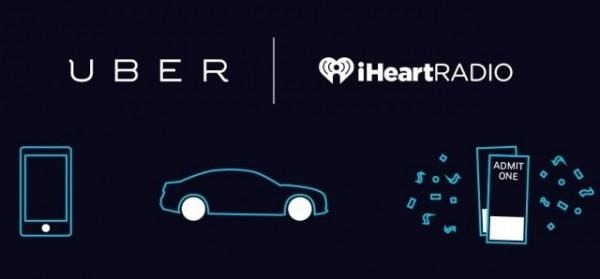 Last month, Uber and Spotify partnered to give riders control over the tunes they hear while taking a ride. Under that, Spotify subscribers can order a car that'll arrive playing their playlist, and during the ride he or she will be able to toggle through the music. Following that feature comes a different sort of perk for iHeartRadio users that'll be available for the next week.
As of yesterday and continuing until this upcoming Friday, Uber users in New York City are able to partake in a partnership the ridesharing service has launched with iHeartRadio. During certain parts of the day, the service's listeners are prompted to check the Uber app where they'll be able to request an iHeartRadio car. Those who do are given a free ride and tickets to Jingle Ball.
This follows a handful of weeks of bad press the company has received, something largely revolving around concerns for user privacy. Statements made by company executive Emil Michael about digging up dirt on journalists that spoke ill of the company surfaced last month, as well as details about Uber's so-called "God View" tool that gives employees access to user information.
The Washington Post recently spoke to an unnamed individual who claimed that he was given access to the God View tool during a job interview, and that he was still able to access it several hours later. The ripples of concern were great enough to prompt an inquiry about Uber's privacy policy from Senator Al Franken, as well, who has also questioned Lyft about its own policies.
VIA: Mashable