Uber France celebrates Father's Day with rides in vintage cars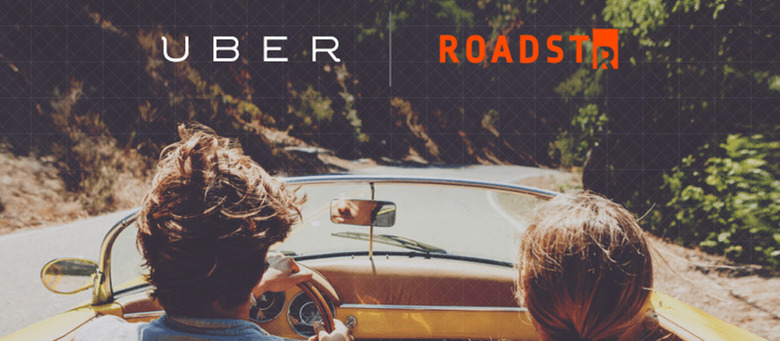 Father's Day is this Sunday, and while some kids dream of one day gifting a classic car to their dads, if that isn't possible giving them a ride in such a vehicle can make just as nice a gift. Riding-sharing service Uber, which seems to be eager to explore different kinds of partnerships lately, is offering to make that happen this weekend, should your dad happen to be living in Lyon, France. The French division of Uber has teamed up with Roadstr to pick dads up in vintage rides.
Roadstr is a French startup that aims to have people share their vintage cars. As part of the Father's Day promotion with Uber, users can choose to request a ride with UberVINTAGE, and part of that means choosing one of five classic cars to get picked up in.
The cars include a 1967 Triumph Spitfire MK3, a 1966 Ford Mustang Fastback, a 1981 DeLorean DMC-12, and either a 1970 or 1971 Volkswagen Beetle.

Uber has exploring a number of similar partnerships here in the US, including food delivery services in New York City and Chicago, as well as rumors about a same-day delivery service in the spirit of Amazon's Prime Now. Uber has already done the same in other countries, including France, such as meal delivery with partners Upper in Bordeaux, and MoiChef in Toulouse.
SOURCE Uber