Uber finally has a Windows Phone app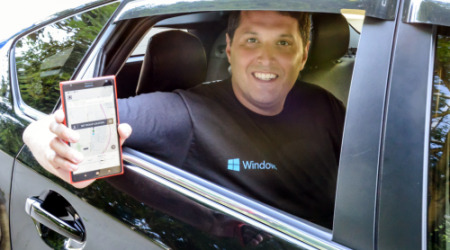 Uber wants to tote you about town, and have been rolling out to various cities nationwide. If you had a Windows Phone, though — you were left to the mobile web version of Uber, which just wasn't as good as any native app. The ride-sharing company has fixed that, though, and are announcing their Windows Phone app.
Uber notes their service is available in 41 countries and over 150 cities, so the timing of their app couldn't have been better. As Windows Phone starts to climb in the market share rankings, Uber's ignorance of the platform wasn't long for this world.
The app is as you'd expect from its Android or iOS counterpart, too. It's also a lot friendlier to use than a web version, and a lot more responsive. Now Windows Phone users everywhere can hail their own ride.
Along with Lyft, Uber keeps pressing on, despite setbacks that threaten to derail their service. Various legacy taxi governing bodies have made a point to try to slow down either or both services, but that doesn't seem to be a bother. Every week we hear about a new city Uber is available in.
If you have a Windows Phone, feel free to download the app today. It's free to download, with the actual Uber service being the only spending you'll make. We're supposed to ask if you're uber excited to have a Windows Phone app, but we won't.
Source: Uber