Uber faces opposition in California as Los Angeles seeks to halt service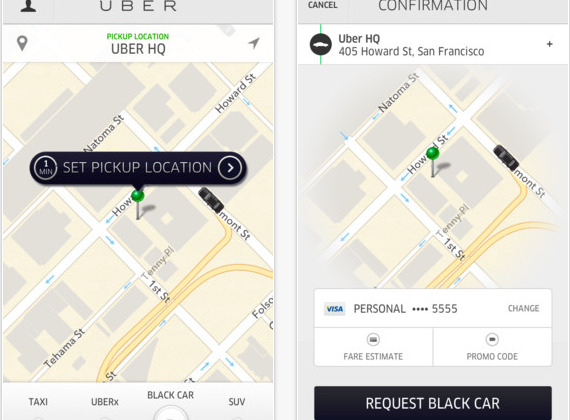 It hasn't been long since Uber and similar companies wrapped up a long battle in New York, where the app was allowed, then blocked, then allowed, then blocked again, only to finally be allowed once more. Now California is causing problems for the ride-sharing services, with three in particular – Uber, Sidecar, and Lyft – all receiving letters demanding they cease operations in Los Angeles immediately.
The Los Angeles Department of Transportation, more commonly called LADOT, sent cease and desist letters to the three companies via its Taxicab Administrator Thomas M. Drischler. In each of them, the companies were told that they must immediately stop offering their services within the city, something that made the taxi industry – which views such electronic hailing services as a threat – happy.
Sidecar revealed the letter it received from the LADOT, which is reportedly similar to the letters received by the other two companies, reading: "Due to the fact that your company has no permits or license to transport passengers for hire, in the interest of public safety, Sidecar, including all of its agents and contractors, is hereby directed to cease and desist from picking up passengers within the City of Los Angeles."
The companies says that such a demand has no substance, however, because they have operating agreements with the California Public Utilities Commission, which had hit all three of them with a stiff $20,000 fine in 2012 for not having insurance, which needed to be filed with CPUC. The CPUC agreement the three companies hold give them free reign to operate in California statewide.
In statements to CNET, the three companies stated that they comply with all the safety regulations necessary, such as having insurance, in-person screening, car inspections, and more. Sidecar's spokesperson also went on to state that despite the cease and desist letter, the company plans to continue offering its service in Los Angeles due to its CPUC agreement.