Uber drivers can now stream Pandora without ads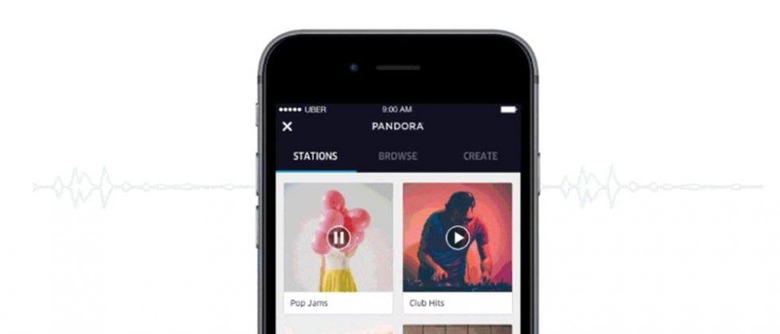 If you use Uber, you've probably noticed that most drivers have a streaming service of some sort running, which makes it easier to switch to a type of music the rider likes if they request. Perhaps that's why Uber has announced a new perk in which drivers located in the US, New Zealand, and Australia can stream music from Pandora without advertisements, though it is limited only to times they are actually driving.
Uber announced the new perk today; drivers can get it through the Uber Partner app, though it is currently in the process of rolling out, so you may not see it right away. The user will need a Pandora account to log in, after which point it should all work the way Pandora normally works, including allowing drivers to create some stations ahead of time for faster music toggling.
Because the offering is available in the Uber Partner app, it adds a "Play Music" button inside of the Uber app. To turn on music, the driver only needs to tap that button, then tap the radio station they want. This is faster and safer than having to open the Pandora app separately. The phone, obviously, will need to be plugged into the stereo's audio jack or connected to the sound system through Bluetooth.
The promotion is for a limited time though, only being available up to December 28 of this year, or "while supplies last" — which isn't entirely clear, considering it is a digital offering. After that, drivers will have to sign up for Pandora's subscription service to get rid of the advertisements, or just deal with them like most people.
SOURCE: Uber