Uber driver and passengers attacked in Paris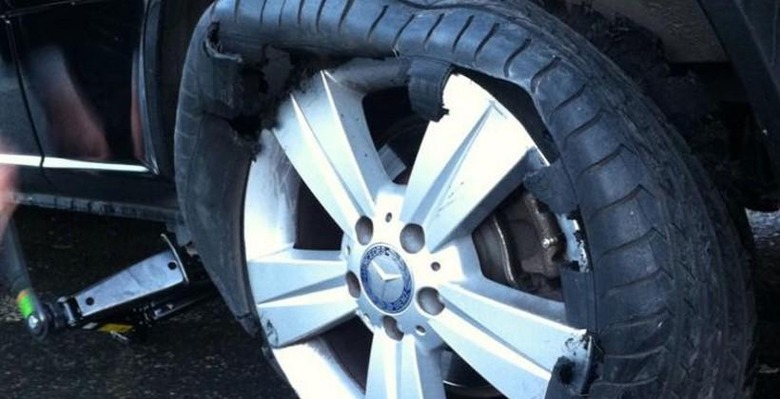 In many of the large cities around the world, taxis are a big business. Helping people to get around the cities makes a lot of drivers significant money. Paris is one of the big cities where there are a lot of taxis to take tourists and others around the city.
Taxi drivers in Paris don't want more competition and they are currently protesting services like Uber in Paris. That protest and some reported strikes turned into violence recently in Paris when an Uber car, its driver, and passengers were attacked on the freeway.
The Uber vehicle and its occupants were attacked by multiple assailants who smashed windows, slashed tires, and put some sort of glue on the vehicle. The attackers also reportedly tried to enter the vehicle. Luckily, the Uber driver was able to escape despite the flat tire.
One of the passengers in the Uber car was Kat Borlongan. She tweeted that the Uber car was attacked by taxi drivers. Borlongan says that her hands were cut by the glass when the attackers smashed windows. Uber has condemned the attack. France recently unveiled a law that forces services like Uber to have to wait 15 minutes before meeting their fare.
SOURCE: RudeBaguette