Uber and Google bring WiFi to cars in Philadelphia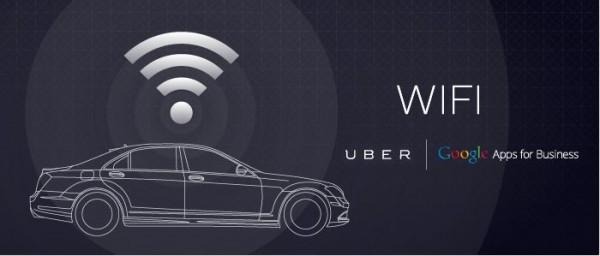 Uber has revealed its newest offering for its business customers: in-car wireless Internet, courtesy of Google. The catch is that the service is only coming to Philadelphia, and it will only be available starting today up through Labor Day.
The service — called uberWIFI — is being provided via Google Apps for Business in Black Car rides, and is free. The service isn't available to those who request SUVs, however. There's no word on whether the feature will ever become a staple part of the service.
Check out the SlashGear Cars Hub for more automotive news and first drives!
Those who are interested in the feature can specifically order a car that is equipped wireless service by sliding the "WiFi" button at the bottom of the Uber car app. Because it is expected demand for WiFi-equipped cars will be in high demand, requesting one could result in longer wait times, Uber warns.
Customers are also warned that coverage and reliability of the service can vary based on where the car is located, as with any other hotspot. In a bid to get more people to sign on, there's also a promo for new users who sign up using the code "uberwifi".
SOURCE: Uber