Uber Adds Quiet Mode Option In App, But Only For Luxury Rides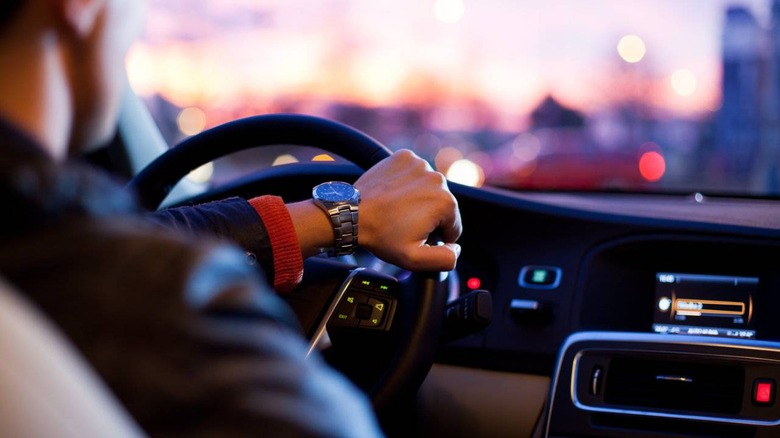 Uber users have been requesting some type of quiet mode for years, one that would enable them to make their preference for zero small talk known before the driver picks them up. The company has finally launched this feature, but it isn't available for many of the rides that take place on its platform. In addition to the new quiet preference, riders can also now alert drivers to temperature preference, request luggage help, and more.
The new options have appeared within the Uber app for riders who order a car on the platform's luxury option, Uber Black and Black SUV. The new features enable users to better personalize their rides by making certain needs and preferences known. Perhaps the best addition is the new Quiet Mode option, which is exactly what it sounds like: a way to let the driver know you're not interested in chatting.
In addition, Uber Black customers can let the driver know what temperature they'd like the vehicle to be, whether they'll need help loading their luggage into the car, and if they'll need an extended pickup period — the latter option will give the rider a bit of extra time to get to the car before it leaves.
A number of other changes and vows have been made, including the promise of professionalism from Uber Black drivers, premium phone support with live agents for riders, and consistent vehicle quality. These changes will be applied across all Uber Black and Uber Black SUV rides in the US starting today.
The new requirements for vehicles and drivers (such as the professionalism change) is also live for drivers in many cities across the US, including NYC, Cleveland, Philadelphia, San Diego, Washington DC, New Orleans, Houston, Boston, Atlanta, and many other destinations. The same requirements will deploy elsewhere "soon."