UA Sport Wireless Flex earbuds use LEDs to keep runners safe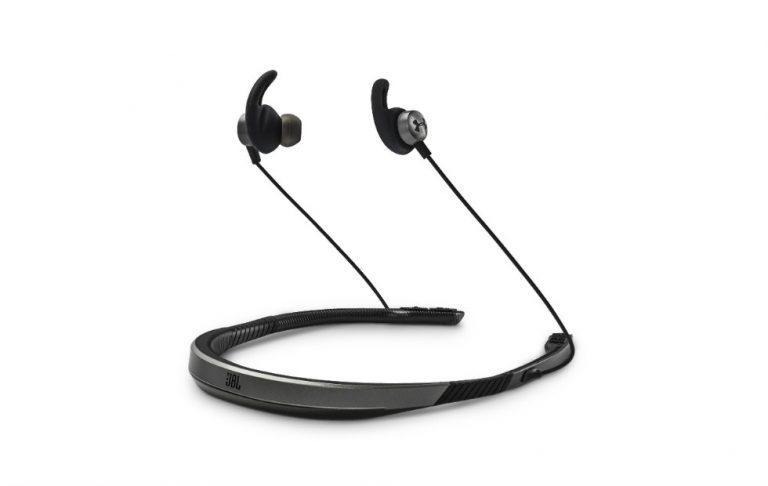 Under Armour has teamed up with JBL to launch the UA Sport Wireless Flex, a pair of Bluetooth earbuds designed specifically for athletes and fitness enthusiasts. The UA Sport Wireless Flex feature a Flex Zone neckband, enabling the user to adjust the fit so that it best meets their needs. In addition to the adjustable neckband, the UA Sport Wireless Flex has fast charging that enables users to get a full hour of playback after only five minutes on the charger.
Fast charging is arguably a necessity in a world where devices are increasingly packing a battery. Having to charge a phone can be hassle enough, but adding earbuds and more on top of that is too much for some. Enter fast charging, which rapidly charges a battery so that the user gets a notable amount of run time after a short time on the charger. With the UA Sport Wireless Flex, users get more than 11 hours of run time when the battery has been fully charged.
In addition to fast charging, the UA Sport Wireless Flex have embedded LEDs as part of a feature the maker calls RunSafe. With RunSafe, users can present one of three different flashing modes that make them extra visible to cars that may be nearby. This feature has become increasingly popular on earbuds designed for fitness enthusiasts.
In addition, this model offers JBL Charged Sound, an optimized sound signature that was developed specifically for Under Armour's headphones. This is joined by Sport Flex ear tips, which comes in three sizes comprised of two components. The ear pieces also feature magnets that allow them to clasp together so that they stay in place when not in the user's ears.
Finally, the UA Sport Wireless Flex earbuds have four buttons for taking calls, controlling RunSafe, initiating Google Now and Siri, and controlling music/calls. The headphones, which cost $129.95 and are up for preorder, include a year's subscription to MapMyRun Premium, which ordinarily costs $29.99.