U.S. Navy equips diving helmet with Ironman-like HUD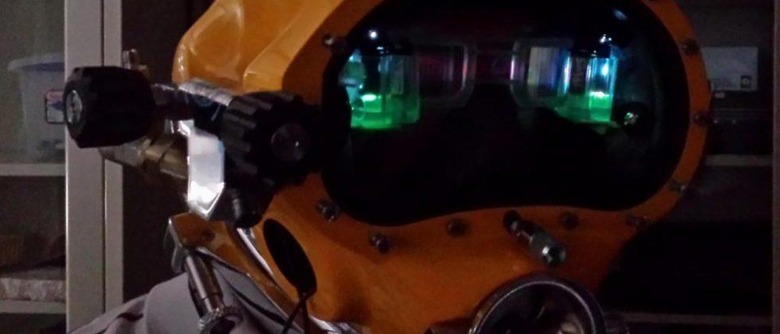 The U.S. Navy has taken the wraps off what it calls next-gen diving helmets equipped with a specially design head-up display. The embedded HUD is called Divers Augmented Vision Display (DAVD), and it is described as being a see-through high-res display giving divers real-time data on a bunch of things, including text messages from others, AR videos, and diagrams. The HUDs will complement pre-dive briefings, according to the Navy, to aid divers in performing various missions.
A HUD projects or otherwise overlays data onto a window or, in the case of a diving helmet, the clear visor. When looked at, the diver will see the world around them as well as semi-transparent overlaid data. In this case, the Navy says these HUDs will place "the information right before the divers' eyes with a look and feel comparable to a point-and-view video game display." When it's not needed, the divers can turn off the HUD.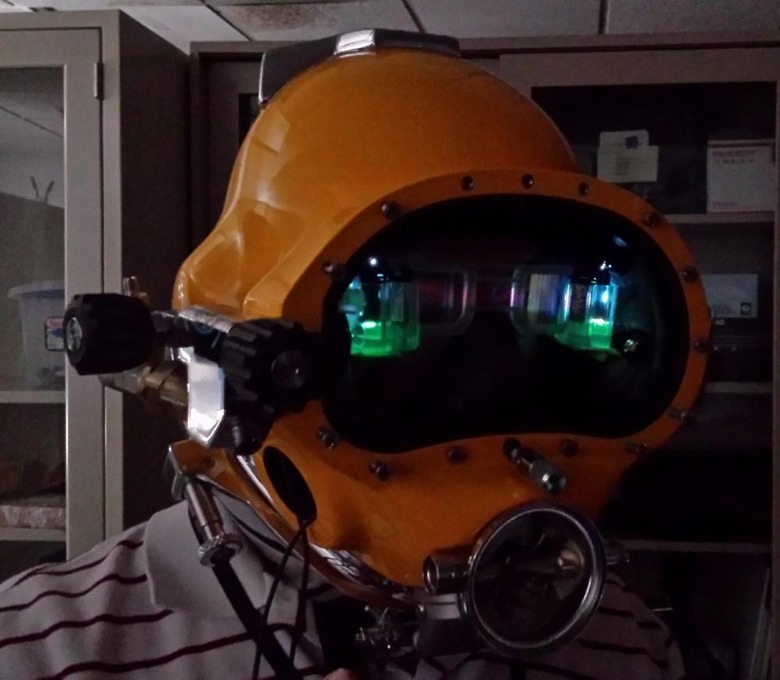 Inspiring the imagination, Dennis Gallagher, a project engineer working on the project, described DAVD HUD as providing a view "similar to something from an Ironman movie." For example, a diver who needs to replace a part can pull up an image of the part and see exactly what it looks like via the HUD rather than having to trust memory.
The team imagines all sorts of underwater uses for the diving helmet display, including activities like maintaining and repairing ships, constructing things underwater, and recovering lost or sunken materials. The project has finished phase one and has tested the HUD with more than 20 divers. In the future, the team will work on phase 2, designing similar HUD-based masks and helmet systems. If all goes as planned, the HUD will enter field testing next year.
US Navy's autonomous warship will soon trawl the seas