U-Haul is latest to tackle the issue of distracted driving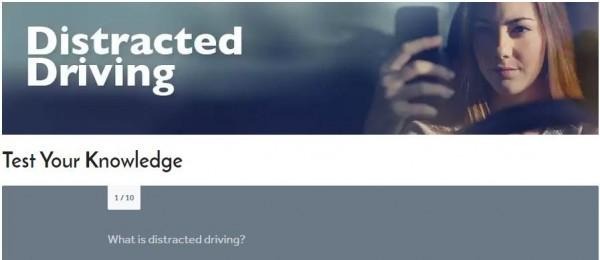 U-Haul is the latest company to target the growing issue of distracted driving, and it is doing so in the form of a free online course. The course includes a bunch of information about distracted driving and what exactly it is...something many people don't realize includes things as simple as reading a text message while driving. Many auto makers have also been tackling the issue in their own ways, particularly as governments push for technology that will help prevent the problem and institute new laws covering more devices.
The company announced its course today, which is now available on the U-Haul website and kicks things off with an introduction about what, exactly, distracted driving is, how big of a problem it has become, and ways that drivers can avoid being distracted themselves. This is done to kick off April, which is "Distracted Driving Month".
Says the National Highway Traffic Safety Administration, distracted driving was the cause of 3,000 deaths in the United States in 2012, and that there are 660,000 distracted drivers on the road at any given moment in the nation. The course wraps up with a self-guided test to put the knowledge to use.
Last week, we saw a video from AAA that put cameras in cars being driven by drivers distracted by technology...and it showed the resulting crashes and near-crashes that happened because of this. According to their numbers, the majority of crashes by teen drivers were the result of distraction.
SOURCE: MarketWatch