Typhoon H drone packing RealSense R200 camera hits pre-order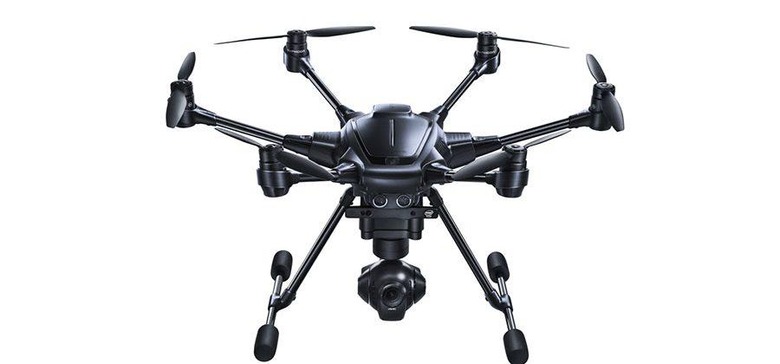 A new six-rotor drone fitted with its own camera and lots of other tech has been announced from Yuneec International the drone is called the Typhoon H with Intel RealSense Technology. The six-rotor drone has gone up for pre-order at an MSRP of $1,899. The first drone shipments to customers will be made within four weeks.
The drone has the RealSense R200 camera pre-installed and an Intel Atom processor controls the works. Control of the drone is via a ST16 controller with wizard controller allowing a dual operator mode. A pair of batteries are included along with extra propellers in a specially designed backpack for carrying the works to and from the launch zone.
The Intel RealSense R200 camera allows the drone to fly autonomously and navigate around objects. The camera combined with the Atom processor allows the drone to map and learn the environment in 3D so it can intelligently avoid obstacles and select an alternate route to avoid colliding with obstacles. The drone also has ultrasonic sensors that can stop the drone short of obstacles. Downward facing sensors help improve stability and enable flights outdoors and close to the ground even if GPS reception is poor.
"Intelligent navigation and obstacle avoidance in complex environments powered by Intel RealSense Technology expands creative possibilities and enhances safety for our customers," said Yu Tian, chief executive officer of Yuneec International. "Now, users can confidently operate Typhoon H with RealSense Technology in a wide variety of environments that previously required highly-technical piloting." The Typhoon H drone was first seen at CES 2016 back in January. The controller is Android based, has a 7-inch touchscreen, and shows 720p video from the drone camera in real-time. The drone is also fitted with a 360-degree gimbal for panning the camera.