tyPad Hands On: Quality Does Matter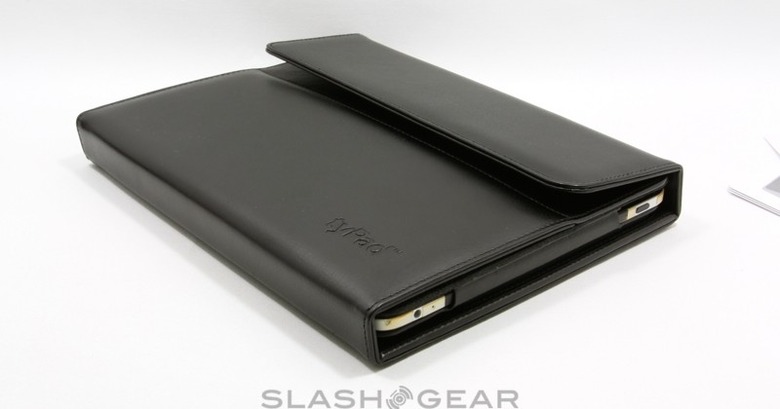 Accessory Workshop's products have been on the market, but what stood out above the rest was their tyPad (Generation II) bluetooth keyboard. It includes a substantial leather casing for both the keyboard and your iPad. What's great is how handy we found it to be after a thorough testing; lets just say that typing up lecture notes is now a feasible task on the iPad.
Accurately typing on the iPad over time can be accomplished, but accuracy and speed are much easier to attain using their keyboard. Unfortunately, the tyPad is a bit heavy and thicker than we had expected, but then again the addition of a keyboard will do that. What really made us feel like this product was set apart from the rest was the quality put towards its leather casing. When the iPad was first released I couldn't seem to edge away from the original iPad case. The tyPad feels great and we trust the protection is top notch. Maybe not as protective as their tyPillow, ... but certainly more portable!
We didn't go as far as testing the spill-resistance, but obviously if a spill were to occur on the keyboard, it wouldn't damage your iPad in any way as it is essentially connected via Bluetooth. As stated in our glimpse from CES ShowStoppers, the tyPad can be purchased for $99.99 here.