TYLT's two new wireless chargers power you up anywhere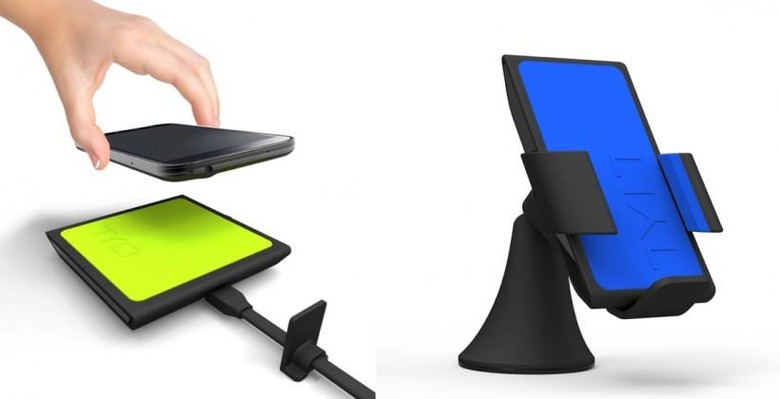 For the Android and Windows phone faithful, wireless charging is fast becoming a must-have spec sheet checklist item. If that new phone doesn't have it, we start to dismiss it as second rung many times. the problem with wireless chargers is that they're often proprietary, and some chargers kind of work with others, but really don't. TYLT, a leader in the realm of external battery packs and chargers, has stepped in to bring some foundation to wireless charging with two new products. There's even a wireless charging cradle for your car!
The VU SOLO wireless charger is their desktop offering, and requires very little setup to get it working with any phone you might have — or will have soon. A single coil powers the charging for the SOLO (appropriate naming), and TYLT is quick to brag up its micro USB input. It's the only wireless charger around that has that, so you can plug-and-play with the VU SOLO using your existing charger if you like.
There's a neat way TYLT is making VU SOLO right for you, too. A small alignment tool can be attached to your cable (there's a micro USB cable included, should you want/need to use it), and once you get your phone placed just right on the SOLO, you slide the alignment guide up to the bottom of your phone. After that, all you need to do is drop your phone on the pad, slide it up to the tiny barricade, and the SOLO takes care of the rest.
The VU Wireless Charging Car Mount has three coils to power your phone while on the go. Just drop your phone onto the cradle, ratchet down the side arms to hold it secure, and you're ready to go. Literally.
Though you can charge your phone wirelessly, you'll still need to plug the charger into your car. If you've got a friend who also needs to power up, TYLT's cradle has a USB port to split the charging between two devices.
The Wireless car mount can officially support phone with screen sizes up to 5.7-inches, but TYLT says it's good for the incoming Nexus 6, too. A strong Micro-Gel suction cup mounts to your windshield or dash, and the charging cradle can sit in portrait or landscape.
The VU SOLO will retail for $39.99, and the VU Wireless Charging Car Mount will set you back $79.99. TYLT hasn't said exactly when these two will hit store shelves, but TYLT says it will be before the year is out.