txtr Wireless ebook reader targets devs with open API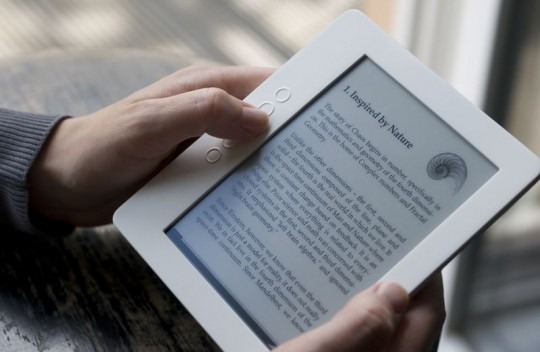 The market for wireless-connected ebook readers is hotting up, and so we're happy to welcome the latest entrant, txtr.  Set to hit European and US markets from December 15th, the €319 ($477) device has a 6-inch 600 x 800 E Ink display, capacitive slider, accelerometer, USB 2.0, WiFi and "txtr Net"; like Amazon's WhisperNet service, txtr Net is an onboard 3G connection which keeps ebooks synchronized between the txtr reader itself and a user's online account.
Video demo after the cut
Initially the on-device ebook store will only be available in Germany, but the txtr is compatible not only with DRM-locked ePub files but unlocked pdf, epub, doc and PowerPoint formats.  Interestingly, txtr make details about the device's hardware and software available on their developer site, and seem to be encouraging tinkering and modifications with a public API; we're a little confused with the talk of 3G connectivity on the main product page, though, while the developer hardware page discusses an EDGE modem instead.  However the same page also confirms Bluetooth and Near Field Communications.
Monthly service plans will be around €11.99 to €14.99 ($18-22) depending on length of contract, but be optional; it's not quite clear, but it seems that wireless book purchases will not require a subscription.  The txtr will come with an 8GB microSD card.  NewGadgets.de caught up with the txtr team recently, and shot the video below of the device in action.
[via MobileRead]