TWRP for Galaxy S8, S8+ Snapdragon models: here's how to get it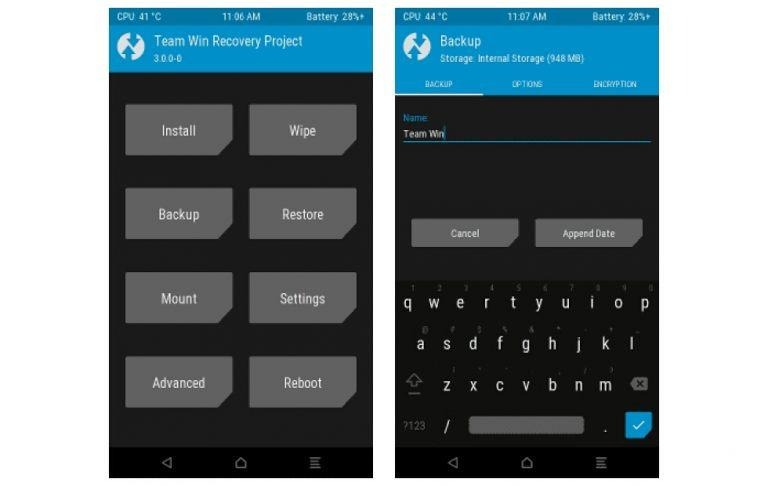 Although rooting is no longer as big a thing compared to the earlier days of Android, installing custom recovery still has a ton of uses no Android app can provide. Although commonly associated, root and custom recovery are two different processes and, while you need a custom recovery like TWRP to be root, it's not true the other way around. To install TWRP, however, you do need an unlocked bootloader first, which is why this particular unofficial version of TWRP for the Galaxy S8 Snapdragon models is rather significant.
The bootloader situation with Samsung's devices has always been complicated, especially with flagships that have two different processors. Galaxy S8 and S8+ models using Samsung's own Exynos processor are relatively easier to unlock, simply needing a toggle (OEM Unlock) to allow it and using tried and tested tools and methods.
The situation with the Snapdragon models is different and has a slight twist to it this year. Snapdragon variants are notoriously more difficult to have their bootloaders unlocked and that remains true for most of the Galaxy S8 and S8+ models. However, there are some, particularly those sold in China and Hong Kong, that seem to go against the flow and are easily unlocked. That is what made it finally possible to have this TWRP port for the Snapdragon models, unofficial as it may be.
A few words of caution before proceeding with installing TWRP. The first and most important is that it will only work with models from China and Hong Kong and none other. No international Exynos versions, not even other Snapdragon models. Second is that the process may wipe your data, so best do a backup first or make sure you don't have anything important stored. And finally, even if you successfully survive all of the above, certain functionality, like Samsung Pay, Secure Folders, and, more importantly, firmware updates, will no longer be available once the bootloader has been unlocked, whether or not you install a custom recovery.
Once you've accepted the possible consequences, it's time to roll up your sleeves and get down and dirty with installing TWRP:
1. Disable Reactivation Lock. You can do this by either removing you Samsung Account from the "Cloud and Accounts" list from the Settings app or by explicitly disabling Reactivation Lock only.
2. Unlock your bootloader. Download, install, and run the CROM service tool from the very same XDA developer.
3. Download the necessary files for installing TWRP: The Samsung Smart Switch PC software OR the Samsung drivers, the ODIN flashing tool, and the TWRP image for the Galaxy S8 or the Galaxy S8+.
4. Reboot the phone into Download mode by pressing the Volume Up, Bixby, and Power button for 15 seconds. To proceed, press the Volume up button again at the prompt.
5. Run ODIN and place the matching TWRP file in the AP slot. Connect the Galaxy S8/S8+ to the PC, press and hold the Volume Down, Bixby, and Power button and click on the START button in Odin.
6. Wait for the process to finish and, if successful, ODIN will show a green bar and the phone will reboot into TWRP. Congratulations! No you can root your phone or leave it as it is. Either way, the door has been opened for you.
Althoug based on the official TWRP images for the International (Exynos) versios of the Galaxy S8 and S8+, there are still not the official TWRP images for the Snapdragon models. That said, everything is open source so you can check the code yourself, if that's your kind of thing. It does also get the ball rolling for the official images, provided a way to unlock the Snapdragon variants is released soon.
Credits and kudos to XDA recognized contributor jesec for the port and full instructions.