Two new Rock Band drum kits revealed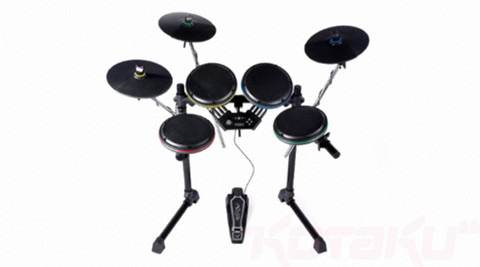 So we already know that the new Rock Band drums will have a few improvements. The main thing of note is that not only will the drum pads be quieter, but they will be velocity-sensitve. However, we finally know just how awesome the two new drum kits will be. Yes, I said two.
First, you've got your standard drum kit, which will be much like the first, with the aforementioned improvements, as well as a metal-reinforced pedal and slots to add in cymbals. Yes Virginia, Rock Band drums will have cymbals. However, those of you with a little extra cash and a love of drums will no doubt want to spring for the premium Ion Drum Kit (pictured above and below).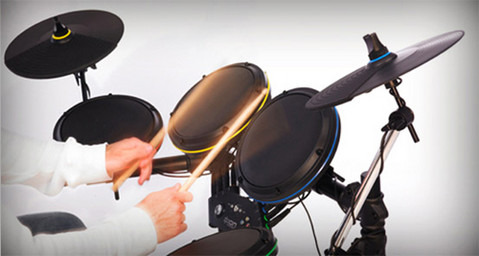 The Ion Drum Kit is a licensed kit from, you guessed it, drum maker Ion. It will feature four adjustable drum pads on a metal frame, and three cymbals. The $300 price tag may be enough to scare many people away, however, there is one more feature to consider. You can actually use this kit as a standalone electronic drum kit. At least you have until September to save up the scratch for it.
[via Joystiq]