Twitterrific 5 for iOS available now via the App Store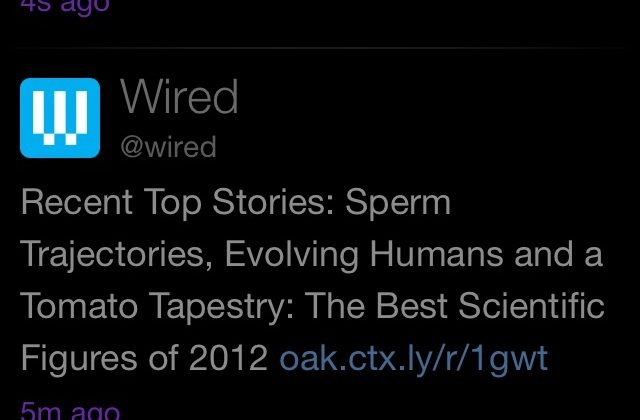 Despite the uncomfortable environment Twitter has created for third-party clients that compete with its own app, the Iconfactory has forged ahead and released Twitterrific 5 for iOS users. The app will be available for users on December 6, which accounts for most of the world at this point. Pacific time zone Apple users will have to wait two more hours to nab it.
Version 5 of Twitterrific brings with it a completely revamped user interface, which has been redesigned from scratch. The default style itself is quite different than Twitter's style, but it can be modified to suit users' own individual tastes. Colors, text sizes, and fonts can all be changed, line height can be modified, avatars can be removed if you don't want to view them, and other options, such as automatically toggling between light and dark themes when its daytime and nighttime.
Other features include switching between accounts easily, viewing in-app notifications about tweets, pull-to-refresh, and support for VoiceOver, among others. IPad users get a pinnable sidebar to make things easier, while all users can utilize threaded DM view. The app can be time-synced to iCloud, and will automatically translate foreign language tweets into the user's default language.
The Iconfactory is offering a limited-time discount of 50-percent to celebrate the launch. Users can nab Twitterrific 5 for iOS from iTunes or the App Store for $2.99. The app is 5.1MB in size, and is compatible with the iPhone 3GS/4/4S/5, iPod Touch 3rd/4th/5th generations, and the iPad. Must be running iOS 5 or higher.
[via The Verge]