Twitter update brings big Search and Discover boost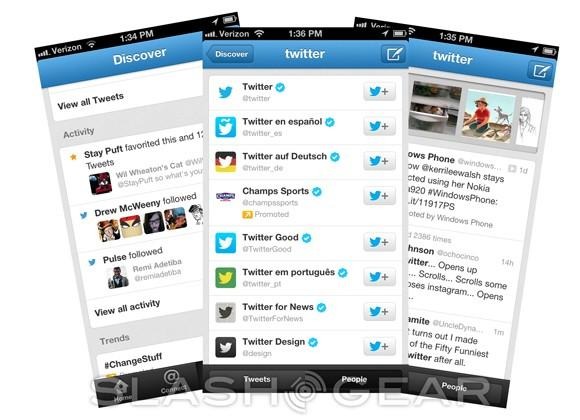 Both iOS and Android will be seeing an update to Twitter today with several feature boosts for connectivity of all kinds. The first of these changes comes in the way you Discover content with your Discover tab. That's one of four major tabs in the official Twitter app at the moment, here coming with a stream that now incorporates Trends, Activity, and Tweets galore – after a few of one, there's a few of another, and so on and so forth.
The Discover tab also now pushes you to explore Activity and Trends from a set of previews that appear right up near the top of the stream. With this new version of Twitter – again, for both iPhone/iPad and Android devices of all kinds – you'll be seeing a brand new mix of results. Each time you search now you'll be seeing a set of Tweets, Photos, and Twitter accounts that relate to your query. Also if you're using the iOS version of this update to Twitter you'll now be seeing a search button right from your home screen – right up in the upper right-hand corner near the tweet button (it's the magnifying glass.)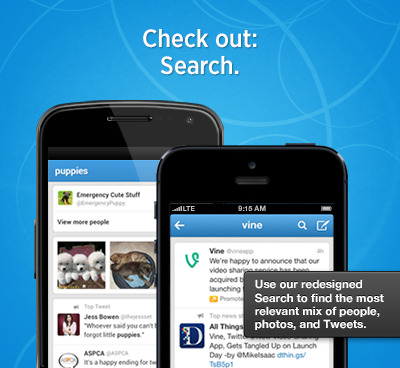 With this update to Twitter you'll be working with improved links. In this case it means that clicking a URL inside a Tweet will bring you directly to that website. In the past if you were using the official Twitter app you'd have had to see the full tweet first, then you'd be able to link out to the webpage you'd wanted to get to in the first place.
Your ability to Connect has been improved in this version of Twitter with the "Interactions" view turned on automatically. This view allows you to see all retweets of your tweets, mentions people have made of you, and new followers you've attained since you last checked. This change can be reverted back to the original "mentions only" view by heading to your Connect Tab in Settings – from there you'll be able to easily tap on "mentions only" to switch back.
This version of Twitter will be available immediately if not soon from your respective app store, be it the iTunes App Store or Google Play – have at it!
[via Twitter]