Twitter Trust & Safety Council is latest effort to tackle abuse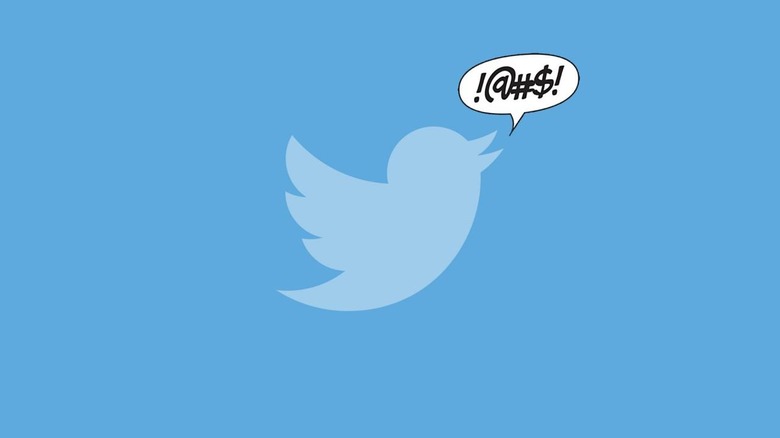 has announced the formation of its new Twitter Trust & Safety Council, the company's latest effort to curb the levels of abuse present on the service. This isn't the company's first move to combat bullying and harassment, but is one of its larger efforts, involving inaugural members like Anti-Bullying Pro, Crisis Text Line, the Anti-Defamation League, and more.
Twitter announced the new council on Tuesday, saying that through its platform every user "has the power to shape the world," and of course, nasty language and bullying have no place in that. More policies and tools are needed to make sure users are able to "express themselves freely and safely" on the platform, says Twitter, without crossing that thin line between combating abusive tweets and "speaking truth to power."
There are 320 million users on the service, and the volume of tweets makes it difficult to tackle the issue in any direct way. Rather, the company says the solution will be a "multi-layered approach" wherein users and experts have to work together. The Twitter Trust & Safety Council will be a foundational element towards this goal; the council will work with organizations that focus on the various issues plaguing Twitter and will help bridge the gap between them.
The council will be working with researchers, advocates, academics that concern themselves with topics like digital citizenship and media literacy, as well as grassroots organizations to help form movements and community groups that help combat things like harassment and bullying while providing support in areas like mental health.
Upon its announcement, Twitter already has in excess of 40 organizations and other members in line spanning 13 different regions, including the UK Safer Internet Centre, Samaritans, NetSafe, the National Domestic Violence Hotline, Internet Watch Foundation, GLAAD, EU Kids Online, Cybersmile Foundation, Beyond Blue, and more.
Twitter, of course, has taken many actions over the past couple years to further combat abuse, including things like improving its block feature and
to launch yet another harassment reporting tool.
Attention to the issue of bullying again surfaced after Zelda Williams, daughter of Robin Williams,
she was taking a leave from the network for a while due to the abusive tweets she was receiving. Other notable individuals have complained about abuse and lack of adequate response from Twitter, as well, though the instances of this seem to be on the downswing.
SOURCE: