Twitter transparency report details growth of government requests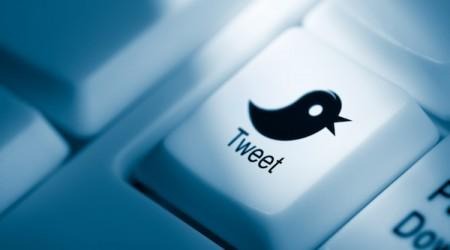 An updated transparency report has arrived from Twitter today. This report is released on a biannual basis, which means this latest is offering a look at what happened during the second half of 2013. As a whole, the report is showing an increase in government requests. This latest report also arrives as the fourth, which means there is now two years worth of data to consider.
The first report, from January 1 through June 30, 2012 listed 849 information requests. That number has grown and went to 1,009, 1,157 and currently sits at 1,410 from this latest report. For clarification, this latest report has information from July 1 through December 31, 2013. There is also a breakdown of requests by country.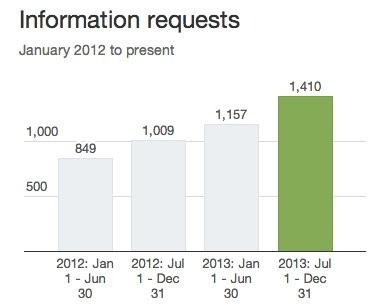 With little surprise, the United States is leading the charge with 833 of those 1,410 requests. For comparison, the next highest was Japan with 213. Saudi Arabia, France and the United Kingdom round out the top five spots with 110, 57 and 56 respectively. Looking further to the US based requests and we see 69 percent of those requests had some information being produced, and overall those 833 requests involved 1,323 accounts.
Interestingly, while the US accounts for 59 percent of the overall requests, Twitter as a whole is rather international. According to details shared on the Twitter Blog, 75 percent of the accounts are now registered outside the US. Furthermore, the service currently supports more than 35 languages around the world. Putting the current report to the side, there was also a bit about transparency and disclosure.
To that point, the folks at Twitter are also discussing their ability to report numbers for national security requests. Several other companies, including Facebook and Google were granted permission to report these numbers. Albeit, in very large number ranges. In regards to this, Twitter has said they feel "this agreement is a step in the right direction" but at the same time, these "ranges do not provide meaningful or sufficient transparency for the public."
SOURCE: Twitter Blog