Twitter tipped to be eying Flipboard acquisition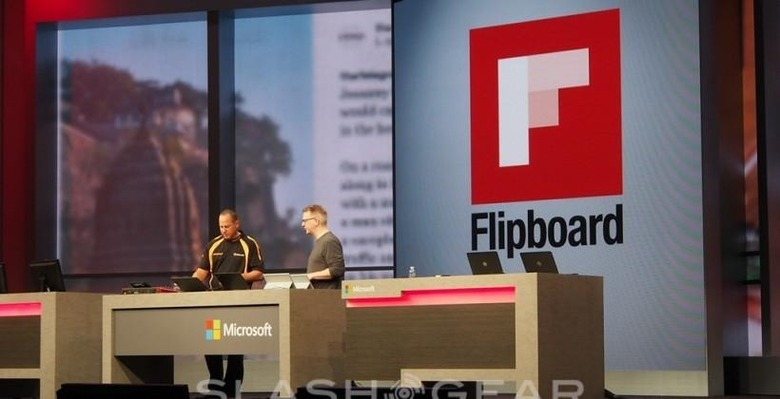 After Periscope, it seems that Flipboard is next in Twitter's crosshairs. While this idea of this acquisition plans might raise eyebrows just for the perplexity of the concept, that seems to be exactly what insider sources are saying. According to them, Twitter is engaged in talks to buy all of Flipboard. Whatever Twitter's purpose, it better be a strong one because it might cost it quite a lot. An all-stock acquisition puts Flipboard's value at $1 billion, not exactly a cheap number for a whimsical purchase.
Why Twitter would be trying to acquire Flipboard is perhaps the main mystery to this rumor more than the probability of the acquisition itself. While extremely popular, Flipboard's profitability isn't exactly guaranteed. The company claims to have 800 million users as of last year but sources are now saying that its growth has plateaued a bit. The biggest problem is getting fresh blood. Despite Flipboard's unique magazine-like specialty, not many find it to have particular appeal in the face of myriad news reader services and apps in the market.
What Flipboard could contribute to Twitter, then, is the big question. The magazine presentation is of no use to Twitter directly and there's a very good chance that majority of Flipboard's users are also Twitter users. Flipboard has also just recently dipped its toes into advertising while Twitter has been doing so far longer.
One area where Flipboard might help is in news curation. Twitter has started to get knee-deep into serving up news to timelines, and Flipboard's experience, or rather Zite's, could help Twitter make the most out of it.
Another theory is that the acquisition is really about getting Flipboard's team on board, particularly Flipboard co-founder Mike McCue. The entrepreneur actually served on Twitter's board from 2010 to 2012. Believed to be one of the geniuses in Silicon Valley, Twitter might be trying to get McCue back. McCue left the board because of Flipboard's competition with Twitter and this is definitely one way to resolve that conflict of interest.
VIA: Re/code