Twitter Stock Breaks Records Over 3 Days Due To Mobile Ad Prospects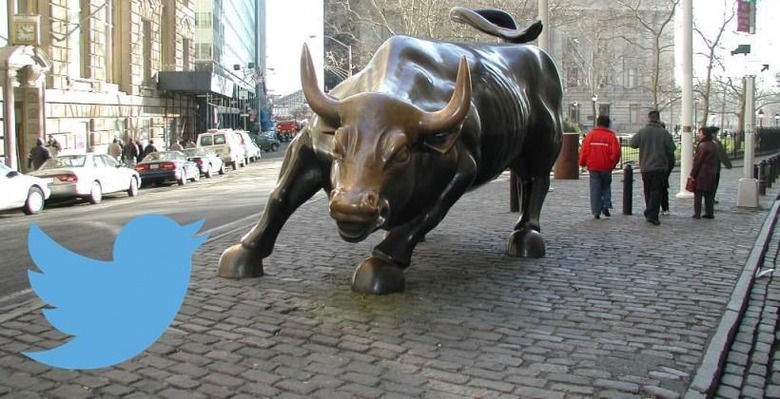 Twitter's stock price rose to record levels three times in as many days. It closed today at $69.96, rising 8.4% over yesterday. In turn, the price closed 7.5% higher yesterday than the day before. The social media company's market valuation now stands at nearly $40 billion.
In all, Twitter's stock price has risen by 169% since the company held its initial public offering Nov. 6, when it opened at $26 a share. It immediately rose 73%. The IPO was one of the most closely watched in recent memory, drawing comparisons to Facebook's IPO.
Today's and yesterday's surge are due to investor belief in Twitter's advertising prospects. The company has plenty of room for ad growth, some analysts say. Cross-advertising programs with TV programs and networks are among the more enticing plans.
Not all analysts are on-board with the stock price. Some of them say the kissing-$70 price is bloated. Wunderlich Securities Inc. analyst Blake Harper pegs the real value of a Twitter share at $34. He cites a lack of a first earnings report post-going-public as his reasoning for more caution.
SOURCE: Bloomberg