Twitter rolling out refreshed web design based on mobile inspiration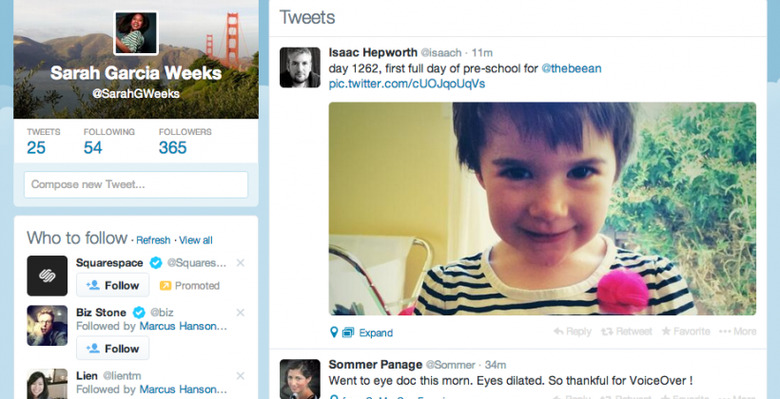 Tis a mobile world we live in, one filled with apps that are, more often than not, updated frequently and a degree or two separated from their Web-based counterpart's design (should such a counterpart exist, that is). Such has been the case with Twitter up until today, with a simple announcement being fired off this afternoon ushering in a new Web design reminiscent of its latest mobile offerings.
It is a simple announcement in and of itself, but a big one at that, with the design getting a refreshed look that is flatter, cleaner, and perhaps more streamlined than its original iteration. The announcement was made in a tweet under Twitter's official account alongside a screenshot previewing the new design. Says the tweet: "We're now rolling out a refreshed twitter.com reflecting the look & feel of our iOS & Android apps."
Not all users are seeing the change yet — based on anecdotal evidence, it would seem many are still seeing the original design. The change is taking place on a rolling basis, however, and so some will have to wait a bit longer before the change makes its way around. Twitter hasn't provided a general time frame for this roll out, so it's a waiting game at this point.
In addition to the refreshed web design, a slight change has been made to user ability to control the design in Settings. Under the applicable menu, users can now select an accent color for their own account, which comes alongside the previously-existing ability to set a background and choose a profile picture.
SOURCE: Twitter