Twitter retweets can now contain photos, videos, and GIFs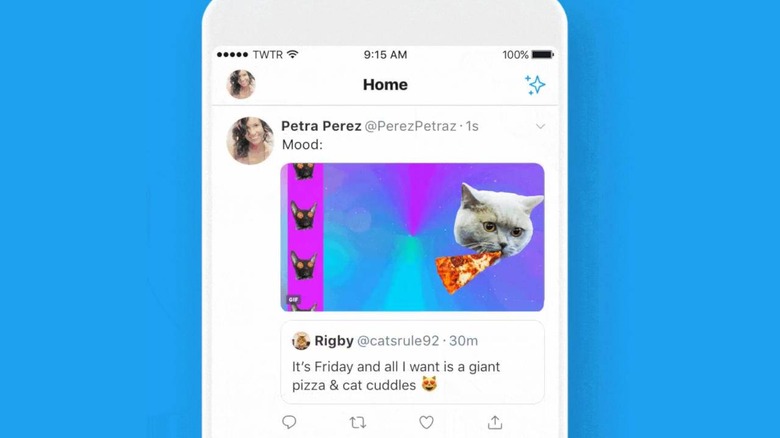 Sometimes you can say more with a single image can say more than a few words, especially if you're on a 280-character limit. Even with Twitter's expanded quota, some expressions are best shown rather than told. You can already reply to tweets with more than just text but what if you wanted to share the original tweet as well? Well then whip up your phone and begin hunting for the appropriate GIF because now you can include those in retweets, too.
Twitter and GIFs can both be created separately has having given birth to new forms of abbreviated expressions. Twitter's previous 140 character limit imposed brevity, conciseness, and terrible spelling. While GIFs have excited for ages, they have no become sources of joy and outlets for expressions when mere words aren't enough to convey your thoughts.
Those two have once come together when you reply to tweets, allowing users to share their feelings in style. Or, for more serious cases, including irrefutable proof that someone was wrong on the Internet. Unfortunately, your followers won't be privy to that.
Now you can spread it around, including the original tweet, by retweeting with a comment and turning that comment into a GIF, a video, or a photo. All of Twitter's capabilities in uploading such media and searching for the perfect GIF for the occasion are now at your disposal as well.
It's easy to express yourself by Retweeting with a comment. What if you could take it a step further and include media? Starting today, you can! Retweet with photos, a GIF, or a video to really make your reaction pop. Available on iOS, Android, and https://t.co/AzMLIfU3jB. pic.twitter.com/Oir5Hpkb2F

— Twitter Support (@TwitterSupport) May 6, 2019
The only catch? It's only available on mobile, meaning the iOS app, the Android app, and mobile Twitter in web browsers. Desktop users will have to settle for letters, numbers, and a dozen or so emojis.