Twitter polls coming to iOS, Android, and desktop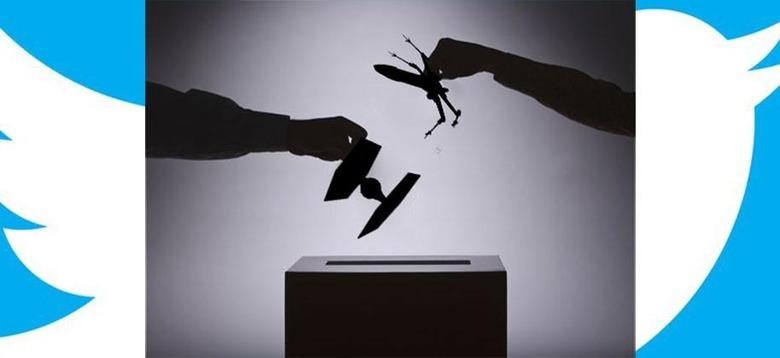 This week the folks at Twitter are releasing "Twitter Polls", a way to gauge interest in topics without a large amount of commitment from users. This system will be coming to iOS, Android, and desktop (web browser) versions of Twitter within the next few days. Once users like yourself are able to see the "poll" icon in their compose box, they'll be able to create their own poll with ease. Please feel free to ask all of your followers whether they like ham or cheese better – or which of the Star Wars films is their favorite.
Each poll will allow you to track votes for 24-hours – the set length of the poll itself. At this time, all polls will last 24-hours exactly, while it is possible (though unannounced) that Twitter could tweak the length of time a poll is live in the future.
Previous efforts from Twitter to create polls included hashtag vote tallying, reply tracking, and retweet vote watching. Now, with this new way to do voting, users are able to vote however they want without being tracked – no vote is shared publicly.
Does this look like a system you'll be using – or something you'll be dismissing friends over? Expect to update your iOS Twitter apps and/or your Android Twitter apps in the near future, while the web version of Twitter will update on its own, server side.