Twitter pens deal to stream NBA games focused on a single player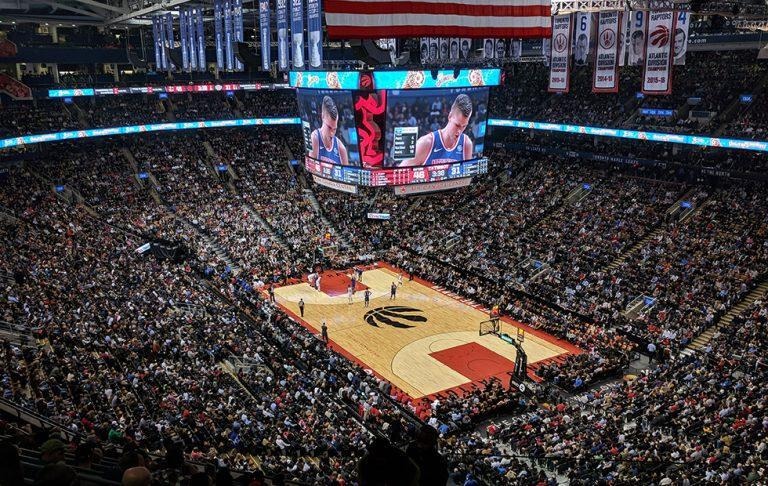 Twitter has penned a new deal with the NBA and Turner Sports to livestream the latter half of 20 NBA games, the companies have announced. The streamed content will be part of games aired on TNT during the upcoming basketball season, but Twitter's broadcast won't be a copy-cat feed: the company will focus cameras on a single player for each game.
The NBA will ask fans to vote for the player they want to see featured on the livestreamed game. Whichever player is chosen will be the sole focus for each stream, meaning the camera will be focused entirely on them...at least on the Twitter version of the broadcast. It's an usual deviation from the typical method in which all players will have their time on the camera.
Each Twitter stream, which will include some playoff and regular season games, as well as the 2019 NBA All-Star Game, will be 24-minutes long. If fans were to choose LeBron James as the focus for a particular game, as an example, Twitter's livestream will involve a camera focused entirely on James.
Rather than replacing the regular game broadcasts, Twitter's livestreams could be a sort of companion for fans who want to enjoy the regular game, as well as video that focuses on their favorite player. It's hard to guess how fans will react to the unique livestreaming decision, though — not just the focus on a single player, but also the fact that each video will only include part of every game.
The games will be livestreamed on the Twitter account @NBAonTNT — the first will go live on February 7 for the All-Star Game, followed by another 19 including at least one playoff game. A full list of the planned game streams hasn't been revealed at this time. Twitter commentary will join the livestream.